The Apex City of Bath Hotel has marked its second anniversary by welcoming new members of staff to its groups and events team.
The 177-bed, £50m hotel, which opened on James Street West in August 2017, is Bath's only purpose-built city centre conference facility.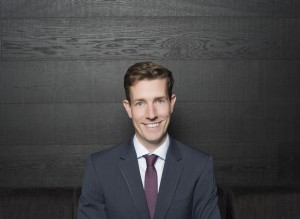 It boasts 11 meeting and event spaces ideal for exhibitions, conferences and social events capable of accommodating up to 400 people.
As a result, its conference and events (C&E) team is a hive of activity. Kate Jay has joined as assistant director of sales (maternity cover) while former groups and events executive Claire Pearce has been promoted to groups and events manager.
Abigail Hailes and Stephanie Kiss have joined as groups and events executives and Amanda Jones, who has worked with the hotel since its opening, continues in the role of sales manager.
Hotel general manager Michael Musgrave, pictured, said: "The past two years have been exceptionally successful where conference and events is concerned.
"We are the premier location for events of all sizes in the city of Bath, attracting both domestic and international business, and ultimately helping to lift tourism figures and boost the local economy.
"I am thrilled to welcome Kate, Abigail and Stephanie as it is an incredibly exciting time for the C&E team here.
"The success of 2019 so far is true testament to the dedication and hard work of the team, and I am confident that our successful run will continue."
The Edinburgh-headquartered Apex Hotels group operators 10 four-star hotels – four in Edinburgh, three in London and one each in Glasgow, Dundee and Bath.