Coach operator National Express has boosted Bath's tourism offer by making permanent its non-stop service to and from London.
National Express launched the service, which was backed by Bath MP Don Foster, on a trial basis in the summer. Since then tens of thousands more passengers have travelled the route compared to the same period last year.
Now National Express, the UK's largest coach operator, has agreed to make the service permanent and also improve the timetable.
For passengers heading to London the service, which takes two-and-a-half hours, runs from 07.20am to 7pm, enabling them to spend a full day in the capital.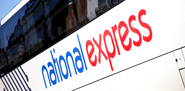 In the opposite direction, the first coaches from London arrive in Bath at 10.30am with the last service departing at 7.30pm, allowing day trippers to take full advantage of the city's attractions, pubs, restaurants and shops.
National Express UK Coach managing director Tom Stables, who lives in Chippenham, said: "We are really pleased to confirm we are extending our fast services between Bath and London permanently and we hope people will enjoy taking advantage of this new link to the capital.
"Equally, all too often, foreign tourists visiting London miss out on all the UK has to offer due to the cost-prohibitive cost of onward train travel which can add hundreds of pounds to a holiday. These new services offer a great way for people all over the world to explore all Bath has to offer to suit any budget."
Mr Foster added: "National Express plays a vital role in the provision of transport in Bath and it is wonderful the company is extending its fast links to London."
Online prices on the route start from £7 one-way.