International marketing group St Ives is to merge three of its West of England-based businesses to create a new Bath-based agency employing more than 200 staff.
To be called Edit, the agency will bring together St Ives businesses Response One, Amaze One and Occam under one roof and a single brand in a move the group says will "unite data science and marketing technology to power through-the-line CRM (customer relationship management) and media".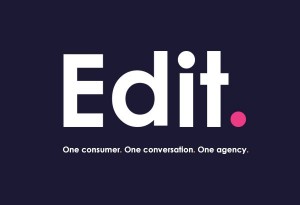 Edit will be based into 20 Manvers St, Bath's showpiece office scheme, pictured below, which will become fully occupied once the move is completed.
The agency will be the largest of its kind in Bath, among the city centre's biggest companies and one of the biggest marketing agencies in the South West.
While a major boost for Bath's standing as a hub for creative businesses, the move into 20 Manvers St means the city now has virtually no grade A office space left.
Edit will boast a client roster that includes Cosmos Travel, Azzurri Group and Pizza Hut along with leading automotive clients such as Citroen, Fiat and JLR.
St Ives said the merger, which officially takes effect next Monday, will bring together cutting-edge marketing technology, data and CRM to help clients drive customer engagement from acquisition to advocacy, under the banner of 'One Consumer. One Conversation'.
Response One, which is already based in Bath, is an insight-driven marketing agency that delivers engaging multimedia communications. It also has offices in London, Leeds and Bradford.
Amaze One, which is based in Bristol, brings together the digital marketing expertise of St Ives' Amaze brand with the data-driven know-how of Chilcompton-based Occam.
St Ives said Edit brings together the 200-plus staff from these agencies to create CRM, media, technology and data science teams capable of working seamlessly to help client projects flow through the business from start to finish.
Offshoot offices in Manchester and Edinburgh will support the headquarters and clients in their respective regions.
Taking up the CEO position at Edit will be Damian Coverdale, who already has that role in all three agencies. Damian, pictured, said: "Disruptive technologies, complex consumer journeys and the speed of change make engagement today extremely challenging. Brands address this by co-ordinating marketing across internal teams, specialist agencies and numerous channels often resulting in inefficiencies and a lack of effectiveness.
"Bringing the three businesses together means Edit can deliver results across the entire consumer journey, from awareness and acquisition to retention, repurchase and advocacy."
He said as a new kind of agency, Edit would focus on "filtering out the noise and delivering simple, actionable advice with clarity, precision and speed" with a sole aim of driving greater return on investment for clients with a "more dynamic, transparent approach to customer engagement".
The St Ives group is currently made up of 15 companies offering digital and mobile creativity, intelligent data analysis, research, production and marketing across the globe.