Global real estate advisor CBRE has strengthened its West of England-based UK development and retail investment teams with three new appointments.
Director James Blundell and associate director Steph Passey, who both joined from rival firm's Cushman & Wakefield's Bristol office, are now part of CBRE's UK development and residential capital markets team.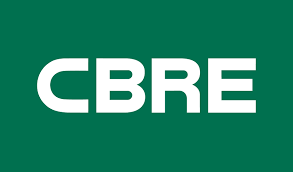 Meanwhile Richard Bashford has arrived as a senior director in it retail investment team.
He has joined from Bristol and London retail property specialists Fawcett Mead, where he has spent the past seven years as a director focusing on the national retail investment market.
James and Steph will focus on bringing forward development sites across the South West and will include a mix of transactional and consultancy services to both private and public sector clients.
Working with Guy Mansfield, CBRE director in the UK development & residential capital markets team, their projects will primarily cover urban mixed-use development and regeneration, including the private rented residential and student accommodation markets, as well as greenfield developments.
James spent just over 10 years at Cushman & Wakefield, where he headed its regional development team, supported by Steph, who worked there for nine years.
Among their projects were leading the commercial and delivery advice for the Milsom Quarter Masterplan in Bath on behalf of Bath and North East Somerset Council, the disposal of the former Gardiner Haskins department store in Bristol's Old Market – which is now being redeveloped as the Soapworks mixed-use scheme by Socius Development – and the sale of the former St Christopher's School in Westbury Park, Bristol, to retirement living specialist Amicala.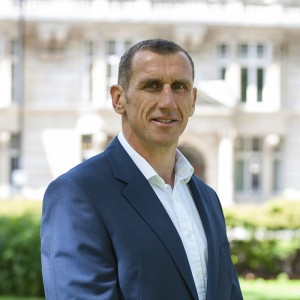 James said: "I'm looking forward to working with a well-established and ambitious team backed by CBRE's global platform.
"The ability to draw on the company's extensive research and data, plus the business's exceptional client base across all sectors, provides a compelling opportunity to identify and progress significant development and regeneration-led opportunities across the region."
Prior to working at Fawcett Mead, Richard, pictured, was a director in JLL's national retail investment team. He has more than 25 years' experience in the retail sector and has advised a broad range of clients including AEW, CBRE Investment Management, Columbia Threadneedle, Legal & General, Patrizia and Amsprop.
His new role at CBRE will encompass all aspects of retail investment, with an emphasis on the national high street, out-of-town and retail repurposing.
He will continue to focus on projects within the South West, plus investment activity throughout the UK.
Richard said: "After seven enjoyable years with Fawcett Mead, I am very pleased to be joining CBRE. The retail property market continues to evolve at great speed, and I am looking forward to working with my new colleagues to provide the best advice for clients in the South West and beyond."
His appointment follows CBRE's recent agreement to acquire CWM, a leading UK independent retail and leisure property consultancy.
CWM, which advises more than 60 leading retail brands in the UK, will significantly strengthen the CBRE's retail and leisure real estate capabilities across the region.
CBRE South West office head Tom Morris said: "We are really excited to welcome Richard to the office and wider UK retail team.
"Having his national sector expertise will be a huge advantage when looking to advise our clients across all sectors of the market, in what is a rapidly changing landscape.
"We are also delighted to welcome Steph and James to the team, accelerating our growth in this key sector. They both have a great understanding of the market and I am really excited to work with them, alongside Guy, on a wide variety of projects."
CBRE employs more than 75,000 in around 450 offices worldwide, including eight in the UK. It offers a broad range of integrated services spanning facilities, transaction and project management to property management and sales.
Pictured, below, from left: James Blundell, Steph Passey, Tom Morris and Guy Mansfield