National accountancy group Grant Thornton has appointed Karen Robb to head the VAT team in its South region, which covers Bath.
Karen, pictured, joins from the firm's London office, where she led its VAT, customs and indirect tax practice for the UK and EMEA.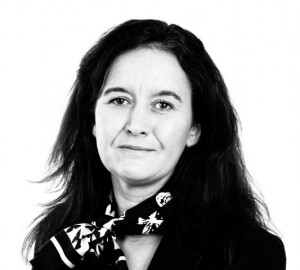 Grant Thornton said her relocation was further evidence of its investment in the South and a commitment to providing the best expertise to its vibrant businesses.
The move comes hot on the heels of significant growth in the South, which has included more than 150 promotions across the region. Grant Thornton's Bristol office alone has recently had 43 promotions including Matt Parfitt, Adam Taylor, Paula Hargaden, Sam King, James Pitts and Nick Jones becoming associate directors.
Karen Robb's arrival further strengthens the tax team in the region. She has 22 years' experience of assisting large corporate and multi-national businesses with their VAT and indirect taxes and in particular advising on tax issues arising as a consequence of cross border and global trade. She has also spent five years working as a VAT inspector for the UK tax authorities.
Her work involves providing consulting and advisory services on the more complicated commercial aspects of large and complex businesses and she works across all sectors with extensive experience in the IT, technology, telecoms and digital media sectors. She will continue to service her existing clients while working on new projects with the Southern team.
She also chairs Grant Thornton International's EMEA indirect tax committee and works with member firms across the world, sharing knowledge and best practice, as well as training and mentoring teams. She sits on various committees and consultation groups with HMRC and HM Treasury, including, recently, groups concerning new voucher rules and an EU-standardised VAT return.
Karen said: "I am excited about this new chapter in my Grant Thornton journey and for what it represents for the tax team in the South. I started my career in the region, so I feel really positive about coming home and using my many years' international experience to benefit dynamic businesses as they trade in the UK and globally.
"I enjoy advising businesses on all matters around UK and international indirect tax and look forward to working alongside the local business community, particularly during this complex season as we wait for a final decision on Brexit."
Grant Thornton UK business unit leader Ellen Walsh added: "Karen's relocation from London is indicative of the growth we have been experiencing in the South region. We are proud of all the promotions the team have announced over the last quarter – they mark a significant step change for us and show that we are gearing up for further expansion.
"The South is an incredibly dynamic and buoyant area and we are committed to investing in our teams, so we have the very best and most skilled professionals to support businesses as they expand both in the UK and abroad."