Bath-based creative agency Ready has unveiled a fresh positioning and launched a new sub-division as it looks to clarify its offering to new and existing clients.
The agency will focus on what it calls 'breakthrough' promotional and tactical campaigns for consumer brands.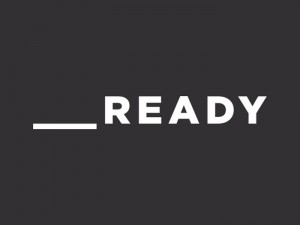 According to co-founder Shane Carnell-Xu, this means original tactical ideas that cut through the noise to deliver standout results.
"We work with a lot of FMCG (fast-moving consumer goods) brands, particularly within beauty and personal care, and we know there's a huge need to stand out amongst competitors – particularly when traditional advertising is becoming less effective amongst younger audiences," he said.
"We came to realise that fundamentally, our expertise lies in creating bold promotional and tactical campaigns that break through the noise of our clients' categories and persuade their target audiences to take a desired action – particularly at key sales periods."
The new division, called ReadyDaily, has been launched to handle existing clients' daily challenges such as web development, video content, packaging design and chatbot implementation.
Shane Carnell-Xu added: "We started as a design agency 10 years ago, but we've added a lot of services since then as we've adapted to what clients need over time. As such, we're now indispensable to many of them on a daily basis. ReadyDaily is about bringing those services under one umbrella and separating them from our core specialism of breakthrough campaigns, which is ultimately what we want to be known for."
The repositioning is the final phase of a three-year process which began in 2015 with the agency's rebrand from Xcetra Media to Ready.
Its leadership team of Shane, his fellow co-founder and brother Jake Xu and new business director Dave Corlett have since then been analysing the impact of the rebrand on perceptions of the agency.
Jake Xu added: "When we rebranded back in 2015, we looked at our vision and positioning at the time. But since then we've evolved even further as an agency, particularly on the consumer brand side.
"Our message was still diluted and unclear. If you asked our clients what we did, they'd all say something different.
"Now it's time for us to completely clarify who we are to existing and potential clients."
To underline its commitment to promotional marketing, the agency has joined the Institute of Promotional Marketing (IPM) with a view to helping shape debate around the future of the industry.