Bath-based digital media buying and analytics agency SearchStar, which launched 14 years ago as a one-man band, has been acquired by a major US group.
Buyer Welocalize is a global leader in multilingual content and data transformation to help companies capture international demand.
SearchStar employs around 60 people at its offices in Railway Place, from which it provides services including PPC (pay-per-click), programmatic, analytics, conversion and social media advertising for some of the UK's biggest household names as well as small and medium-sized businesses across the South West.
It is also a Premier Google Partner, Google Marketing Platform Certified Partner, Facebook Preferred Partner, and a Microsoft Advertising Elite Agency Partner.
SearchStar was assisted by Bath-headquartered law firm Royds Withy King on legal matters and the Bath office of accountancy group Bishop Fleming on tax matters.
SearchStar founder Dan Fallon, pictured – who will stay on as managing director following the takeover – said the ambition as part of Welocalize was to build an international service alongside its existing UK operations. In the short term there would be little noticeable change, he said, although it was probably the business would re-brand over the next six to 12 months.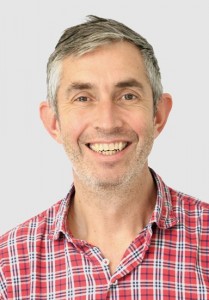 "SearchStar helps hundreds of businesses harness the power of Google, Facebook, Amazon, and Bing through their advertising platforms to engage with audiences. Our services generate a measurable return on investment.
"Welocalize and SearchStar share a core value in building trust through outstanding customer service. Our entire team is excited to join Welocalize on this journey to bring linguistic expertise to digital advertising for global campaigns.
"As a part of Welocalize, we'll be able to offer services across the entire customer journey, including ad translation, multilingual SEO, content creation, multimedia localisation, and sentiment analysis across many languages," he said.
"It's genuinely exciting to know that our technological and analytical capabilities are expanding and that we'll have access to a larger dedicated global team for more comprehensive account management.
Welocalize, which has its head office in Maryland, describes itself as being uniquely positioned to bridge the gap between digital marketing services and translation and localization. As businesses continue to undergo digital transformation, there is a growing focus on how translating digital content can better drive engagement, conversion, and retention.
The firm's operational platform for managing complex content and data transformation requirements for more than 250 languages is critical for brands ready to scale programmatic, search and display campaigns across new markets.
Demand for multilingual digital marketing content performance is one of Welocalize's fastest-growing segments. The SearchStar acquisition follows significant investments made by Welocalize to deepen specialisation in digital content. In 2015 it bought Adapt Worldwide, an agency with technical expertise in multilingual SEO and content optimisation. Adapt's London-based team will partner closely with SearchStar.
Welocalize CEO Smith Yewell said: "Our clients need effective solutions to manage the explosion of digital content and data with expanded language requirements."
Royds Withy King corporate team partner James Worrall, pictured below, said: "SearchStar has supported Royds Withy King with our digital advertising campaigns for a number of years so we've had the benefit of being able to work closely with Dan and his team, as a client as well as a trusted adviser.
"Dan has always aimed high and had great ambitions for the business so it has been a pleasure to be part of that journey and to have had the opportunity to advise and support the SearchStar shareholder on this transaction.
"SearchStar is a fantastic example of a successful entrepreneurial business that has been built up around a top-quality leadership team and is indicative of the talent we have here in the South West.
"Despite the uncertainty around Brexit, the appetite for robust, profitable UK companies in the technology and digital spaces remains strong, particularly among US buyers. Bath and Bristol have strong reputations in the tech and innovation space and are now firmly on the 'watch list' of many acquisitive international firms."
Dan Fallon added: "James and the team at Royds Withy King did a great job. They ran a legal audit preparing us for sale and then when we'd found our preferred buyer efficiently managed the deal over the line.
"We are delighted to have secured new owners with the expertise and passion to take SearchStar on the next leg of its journey and extend its reach internationally, while still delivering the same high levels of service and support to our customers, locally and across the UK."
Welocalize was assisted by Hogan Lovells on legal matters and BDO on financial and tax matters. Financial details of the deal have not been made public.