Bath-based start-up The BioFactory, which is seeking to save lives in sub-Saharan Africa with a revolutionary new sanitation system, has reached the final of a national enterprise competition.
The firm, which was launched last year by University of Bath graduate Eoin Sharkey, secured its place in the final of the Santander Universities Entrepreneurship Awards after progressing through the semi-final in Nottingham earlier this month.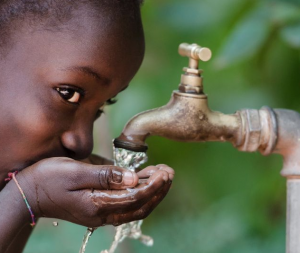 It will now face-off against 11 other new enterprises in October for a chance to secure thousands of pounds worth of funding and mentoring.
The BioFactory, which is based in Bath's SETsquared tech incubator, is designing sanitation systems for use in refugee camps and rural communities in countries like Kenya.
With a mission to uphold the basic human right of sanitation for all, no matter their situation, it has invented all-in-one latrine and waste processing plant that utilises biodigestion to convert human waste into cooking fuel and soil conditioner.
The rugged system is easily assembled and maintained using little more than bicycle tools and can be ready to use within an hour.
As it generates biofuel and fertiliser, it is hoped it can reduce the use of indoor campfires – often the cause of lung disease in developing countries – as well as improving soil quality.
It is ideally suited for refugee camps and rural communities where conventional pit latrines can spread diseases and have other negative health and environmental impacts.
The system is designed to not only provide safe-to-use toilets but trap waste products in a sanitary fashion and convert them to biofuel and soil fertiliser using a process of biodigestion.
Eoin, pictured, who graduated with a first-class honours degree last year, said: "To be chosen as one of the 12 best graduate start-ups by Santander is great validation for the vision we have.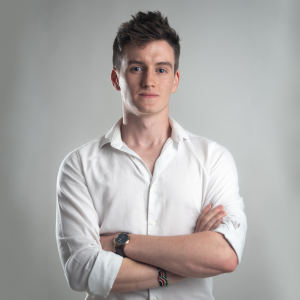 "The standard of the competition has been remarkable and, regardless of what happens in the final, this process has been so positive, from attending boot camps and meeting fellow entrepreneurs, to being pushed to really focus upon developing a strong business plan."
Eoin began designing The BioFactory during the final year of his mechanical engineering course at Bath after being inspired by a volunteering trip to Kenya, where he saw the problems that can be caused by intensive use of pit latrines.
With a Kenyan mother, and family still living in the country, he was motivated by the idea of developing a business that could make a sustained impact in the country.
Eoin added: "It is estimated that 2.3m people around the world lack access to basic sanitation and the World Health Organisation has found that poor sanitation is a direct cause of more than 280,000 deaths annually.
"In Kenya, a cholera epidemic occurs every five to seven years and can endure for up to three years. So, the work we are planning to do there really does have implications for communities around the world, particularly those within large refugee camps and informal settlements."
Eoin is talking to potential partners and investors and is hoping to begin field trials in Africa later this year. He also has the chance to attend an accelerator week and pitching practice session ahead of October's final, where he will be required to face the judges once more.