Bath is to stage its first virtual business festival to help firms in the city start to bounce back from the effects of the coronavirus pandemic.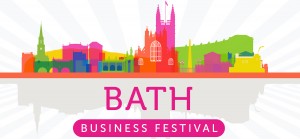 Taking place on July 22, Bath Business Festival (BBF) will celebrate the city's business offering as well as giving its firms a unique chance to meet, learn, share, network and do business – all online.
Plans for the event were announced this week ahead of the relaxing of lockdown rules this weekend when the city's pubs, cafes and restaurants will be able to open - with strict social distancing measures in place - for the first time in more than three months.
With non-essential shops already opening up across the city, Bath is beginning to slowly emerge from the Covid-19 crisis.
But many businesses owners are still very concerned and cautious. BBF organiser Franco de la Croix-Vaubois, pictured, the founder of Bath-based EON (Events Organisers Network), saw the need to support Bath businesses in the recovery process and hit on the idea of a virtual festival with all the usual features of a physical event presented online.
As a result, BBF will boast a main stage featuring keynote speakers who will focus on the 'big picture', while breakout sessions will have in-depth industry specific discussions, guidance and give delegates the opportunity to participate, ask questions and take part in polls.
There will also be a welcome reception where delegates will see the key areas of the event, the full schedule, sponsors and speaker line-up, an expo area with booths and live interaction, as well as an opportunity to take part in networking and in-depth discussions.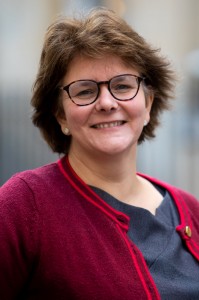 The festival has already gained the support of Visit Bath, the city's destination marketing organisation, and Bath Business Improvement District (BID).
Bath BID CEO Alison Herbert, pictured right, said: "Bath BID is delighted to support this innovative business networking event and excited to test out a new way of working online.
"Working together has never been more important and we hope that businesses in Bath will make the most of this opportunity to do business, get support and get to know their neighbours."
Visit Bath Kathryn Davis CEO, pictured below, said the festival would benefit the city's tourism and hospitality industry, which had been devastated over the past few months.
"This is an opportunity for us to be on hand to talk virtually to businesses, share information and insights," she said.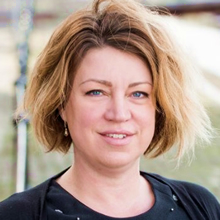 "We look forward to working with others to help businesses begin their recovery and plan for the future as the industry rebuilds, with opportunities for networking, learning and sharing."
Franco de la Croix, who is also one of the co-founders of MEET South West – the region's only trade show dedicated to the meetings and event industry – said there was a real need to stay connected to "boost confidence in the local economy, in ourselves and get Bath businesses firmly back on track".
"This is why BBF has been created. It's vital that we celebrate the amazing businesses in Bath, as the economy picks up pace again," he said.
Attendee and exhibitor tickets are on sale for BFF, with early bird prices available on a first come first served basis.
For full details and to register, visit: https://hopin.to/events/bbf-2020?ref=262e01cebf14