Young entrepreneurs are to benefit from a new support and advice service launched yesterday as a partnership between Virgin and Business West, the organisation that runs Bath Chamber of Commerce.
Virgin StartUp will offer financial support, mentoring and business advice to thousands of young people across the country who want to follow Virgin founder Sir Richard Branson and set up their own business.
A not-for-profit company, Virgin StartUp will work with The Start-Up Loans Company (SULC) as a delivery partner, providing loans to entrepreneurs aged between 18-30 across the UK.
Virgin will invest in a central team to manage the new company and will contribute resources to help promote the scheme.
Business West's involvement comes through its membership of the Cavendish Consortium, made up of six of the largest enterprise agencies across England.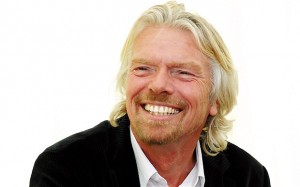 Sir Richard Branson, pictured, said: "I started my first business with a handful of coins out of a phone-box at school, but it was the £300 from my mum that really kick-started our Student magazine and sparked the Virgin adventure 40 years ago. Today, young people need that same help and I believe Virgin StartUp will provide it – with access to early capital, strong mentorship, advice and promotion. We look forward to helping launch thousands of new businesses as a delivery partner of The Start-Up Loan Company across the UK in years to come.
"The combination of Business West's experience in providing early-stage businesses advice together with the Virgin brand and our company's support will be crucial in securing the success of many young entrepreneurs. We look forward to working together to set up many new ventures."
Business West managing director Phil Smith added: "Virgin StartUp has natural synergy with our Ready for Business Programme and I am delighted to be part of this great service for start ups. Entrepreneurs play an important role in the economy of the South West and I look forward to seeing this service enabling many to fulfil their dream of starting their own business."
Virgin StartUp has the support of Virgin's UK companies including Virgin Trains, Virgin Money, Virgin Media, Virgin Atlantic, Virgin Active, Virgin Care and its not-for-profit foundation Virgin Unite. These will provide access to staff mentors, marketing and media support, business advice, as well as space to host networking and promotional events.
For more information about Virgin StartUp visit http://www.businesswest.co.uk/virginstartup