The education system needs to change to better prepare school leavers for the world of work, Business West says today as thousands of young people across the region receive their A-level results.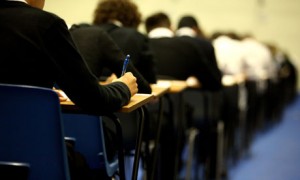 Business West, which runs Bath Chamber of Commerce, said it recognised the hard work put in by pupils and teachers to prepare for the exams, but this was often undermined because other fundamental building blocks were not in place to prepare students for their working lives.
Managing director Phil Smith said businesses often cannot find school or university leavers with the right skills, experience or work ethic, while some employers who offer high-quality apprenticeships struggle to attract the best candidates as those with good A-levels are encouraged to go to university. This was despite an apprenticeship often being a better route into a highly-skilled career.
"Youth unemployment has been a long-standing problem, and so far the Government's attempts to address it haven't worked," he said.
"Businesses create jobs, and to tackle this problem you have to persuade employers to hire young people. Businesses I speak to up and down the region want to work with young people and are happy to train and employ them. But they are often disheartened, if not downright frustrated, to find school leavers and graduates do not have the minimum skills they need to join the workforce – poor literacy and numeracy, and behaviour and attitudes that don't meet business expectations."
He called for a drastic change of approach with more emphasis on the qualities that future employers will be looking for to shape their workforces.
"To achieve this, we need to see more careers education in schools, more contact between pupils and businesses via work experience placements and employer visits, and for students to have basic commercial skills when they leave school," he said.
While striving for the highest academic standards was important – and the West of England's knowledge-based economy would generate increasing demand for those with the best degrees and higher level apprenticeships – employers were looking for more than just good qualifications, Mr Smith added.
"They value the skills that are relevant to their business, along with a good attitude and real work experience," he said. "While at school, students need better advice on which courses will be most valued by employers. School needs to become a place where pupils learn from employers as well as professional teachers if future generations are to avoid the high unemployment facing young people today. The Organisation for Economic Co-operation and Development (OECD) recently warned that youth unemployment is the UK's biggest challenge, and we must find new ways to tackle it."
To help tackle this, the West of England Local Enterprise Partnership (LEP) has developed a business-led Employability Chartermark – a business–defined and assessed quality mark for the region which any educational institution (school, college or university) can earn. It commits them to ensuring that their pupils or students are work-ready through a series of 12 indicators. The Chartermark will also be awarded to businesses.
Business West head of skills Sue Attewell added: "There is no silver-bullet solution to the youth unemployment challenge, yet there are some simple ways to help educate our young people about their future career opportunities. First though, the Government must stop fixating on exam results alone and ensure that soft workplace skills are taught in our schools, or young people will continue to be left out in the cold."