Bath firms need more help from the government in the face of stubbornly high inflation, including transitioning to more energy efficient sources and easing supply chain difficulties, the region's biggest business organisation has said.
With annual inflation unexpectedly jumping from 10.1% in January to 10.4% last month, Business West – which runs Bath Chamber of Commerce – said ministers must take measures to ease the impact of businesses.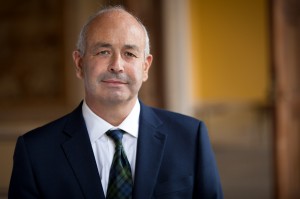 Responding to the latest figures from the Office for National Statistics (ONS), Business West managing director Phil Smith, pictured, said they were a reminder that the squeeze on business and consumers was far from over.
"While prices are increasing across the board, soaring food prices were largely responsible for the latest jump, which is being fuelled by rising energy costs and wage increases," he said.
"The longer this continues, the greater the impact will be on both businesses and consumers.
"Our quarterly survey at the end of last year showed two thirds of businesses found inflation as their top concern, and whilst our most recent survey shows that concern has decreased slightly, cost inflation remains a top worry for over half of firms."
He said last week's Budget indicated little help in terms of a long-term plan for businesses facing unprecedented price increases.
"We would like to see more support for firms including a transition to more energy efficient sources or improving our trade relationships and easing supply chain difficulties," he added.