The Chancellor must step up and provide an urgent package of measures to support Bath businesses as they suffer the effects of another Covid-hit Christmas, according to West of England Metro Mayor Dan Norris.
He has called for a package of support until the end of January to get businesses across the region through what is likely to be a very tough trading period for many.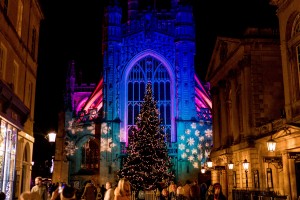 With Bath's key hospitality and leisure sectors yet again being buffeted by Covid-related restrictions, Mayor Norris says that the "lockdown by stealth" is crippling the West of England's economy.
He has written to Rishi Sunak demanding action increasing numbers of Christmas parties and get-togethers that many hospitality firms rely on at this time of year are cancelled – leaving pubs, restaurants and hotels facing another fraught festive season.
Mayor Dan Norris
, pictured, who has responsibility for jobs and skills across the region,
said: "I fully support the campaign to get Britain boosted. But let's follow the science. I back boosters but their full effect doesn't kick-in until after a fortnight.
"So, with the best will in the world, even if we meet the ambitious targets there is a lag until people get maximum protection.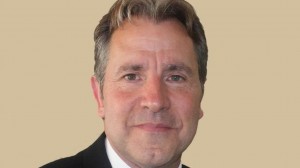 "That's why I'm calling for a "business booster break", a time-limited package of support until the end of January enabling viable businesses to survive this unofficial lockdown as people vote with their feet."
He said it was clear hospitality was getting another hammer blow.
"I also fear for the fitness sector such as gyms in the new year. It is easier to save a business than start from scratch – so the government should step up now."
Mayor Norris's comments echo those of business groups, such as the British Chambers of Commerce, and sector bodies.
Trade association UKHospitality i
s warning of drastic revenue drops in December, a key trading period for the sector, as panic about the Omicron variant spreads. It
has reported a drop in trade of a quarter – with venues expecting a further drop of the same amount.
These figures do not take into account the financial losses incurred by wasted stock, unnecessary labour and other commodities arising from cancelled events and bookings, which may not be covered by insurance, it said.
To ease their plight, the organisation is also calling on Chancellor Rishi Sunak to bring in measures to support the industry.
UKHospitality also said that prior to the emergence of Omicron and 'Plan B' restrictions, figures showed that the industry was on track to reach 95% of pre-pandemic trade levels.
Since then consumer confidence has plummeted and businesses are facing unprecedented and catastrophic levels of cancellations.
UKHospitality chief executive Kate Nicholls said: "Christmas trade is always crucial for the hospitality industry, making up as much as a quarter of the year's profit for many businesses.
"Last year Christmas was cancelled and so much rested on this December period for businesses already staggering under a burden of debt incurred from the pandemic and facing rising costs across the board.
"If operators are unable to trade profitably over the next month, many will simply not survive – and those that do make it through face a return to 20% VAT in April.
"The government must step in now and provide measures that support the businesses and jobs in the sector – by committing to keeping VAT at 12.5%, suspending business rates payments for the first quarter of 2022 and reinstating recovery grants."
The British Chambers of Commerce (BCC) said businesses had "heard nothing from the Treasury since this new round of Covid interventions arrived over a week ago".
It added that it was crucial more support was made available as shops, theatres and pubs see "their vital festive income melt away in front of their eyes".