Bath's exporting businesses have the opportunity to shape future international trade advice and support by taking part in a new survey.
Business West, the region's largest business organisation, and the Department for International Trade (DIT) South West have teamed up to stage the survey against a backdrop of increased exporting from the region.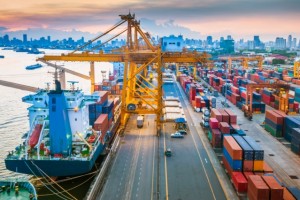 Last year overseas sales by South West businesses rose by 5% to £21.5bn compared to 2017.
DIT South West and Business West will use the survey results to ensure they continue to deliver the best quality international trade advice.
The survey, which takes just a few minutes to complete, asks about current trade status, what skills and aspects of exporting are most important, and which countries firms would like to do business in next.
Everyone taking part will be entered into a prize draw for a chance to win a £100 Amazon voucher. The survey closes on July 26.
To take part, click here