Rishi Sunak's efforts to kickstart to boost the housing market as it emerges from lockdown have been welcomed by the area's residential property industry – with reservations over how effective they will be in the long term.
David Westgate, chief executive of Keynsham-headquartered estate agency and property group Andrews, described the Chancellor's stamp duty holiday as "high risk but a welcome short-term stimulus".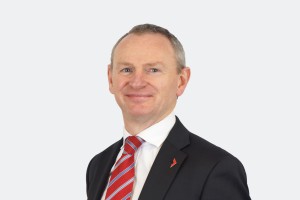 The move was also welcomed by Ian Menham, regional director of major national housebuilder Barratt Developments, which is building new homes near Bath.
However, he claims extending the current Help-to-Buy scheme would have been more effective.
Mr Westgate, pictured above, said while increasing the stamp duty threshold from £125,000 to £500,000 until March 31 next year puts more money into buyers' pockets today, it could actually result in prices rising as demand increases.
"Making the much anticipated stamp duty cut temporary is a gamble if the economy hasn't recovered by the spring," he said.
"It is possible that we will have a boom scenario between now and April next year when a disproportionate number of people are buying at higher prices followed by softer prices when the scheme ends and asking prices are adjusted.
"Arguably, the real winners will be purchasers of higher-value properties who have just had £15,000 knocked off their completion bill, not the people it was intended for.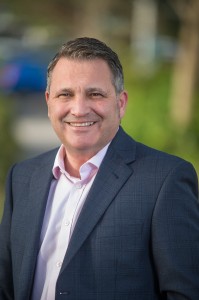 "Cliff-edge deadlines completely distort the market and rarely benefit the consumer."
Mr Menham, pictured right, added: "The stamp duty cut will be welcomed by many of our customers and will give an immediate boost to the whole housing market."
He said there had been a surge in interest from first-time buyers, families and downsizers for properties on its sites across the South West since the lockdown eased.
"However, the Help-to-Buy scheme has also been highly effective for getting people onto the housing ladder and is due to end in its current form by April 1 next year.
"Due to the coronavirus crisis interrupting build programmes and putting completions back, a lot of potential Help-to-Buy users will now miss out through no fault of their own.
"The government should, therefore, consider extending it for a few more months, so that customers are not penalised unfairly."
Work recently resumed on the firm's 36 schemes under the Barratt Homes and David Wilson Homes brands in the region, including Bishops Green at Wells and Mill Brook at Westbury.
Barratt Developments also recently announced it will repay all funds received under the governments furlough – or Coronavirus Job Retention – scheme.
Ian Menham added: "We are grateful for the support that the government has provided through the scheme, which allowed us to safeguard the jobs of our 650 employees in the South West during the height of the pandemic.
"However, our financial position has remained resilient; therefore, we will now repay all furlough funds received."