Stone King, the national law firm with two offices in Bath, is challenging for the title of Charity Law Firm of the Year in a major national awards scheme.
The firm, which has its Bath offices in Queen Square and Upper Borough Walls, has reached the final of the Citywealth Magic Circle Awards based on its growth, expertise, client retention rates and leadership.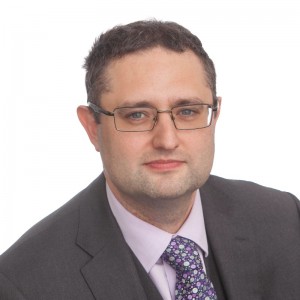 Head of the firm's charity & social enterprise sector group Tim Rutherford, pictured, who is based in Bath, said: "Stone King is one of the three top-rated charity law firms nationally and our work with charities and social enterprises is at the heart of our practice – approximately two thirds of our work is for not-for-profit organisations.
"Our lawyers act for many hundreds of charities across the sector from household names, including almost 200 of the largest charities in the UK, through to local community groups."
The firm, which has charity and social enterprise law among its specialist sectors, is already top ranked by both legal sector 'bibles' Chambers and the Legal 500. Other specialist areas include education, business and private client law.
As well as Bath, it also has offices in Birmingham, Cambridge, Leeds and London.
The firm is one of eight firms competing for the Charity Law Firm of the Year title at the Magic Circle Awards, which take place on May 16 at the Landmark London Hotel. The award is one of more than 20 that will be contested on the night.