Chase de Vere Medical, which has an office in Bath, is working with the Royal College of Surgeons of England (RCS) to provide specialist advice to its 27,000-plus members.
The new arrangement will mean that, as part of their membership benefits package, RCS members and fellows will benefit from expert independent financial advice from Chase de Vere Medical on the NHS Pension Scheme, retirement strategies, investment services, financial protection and estate planning.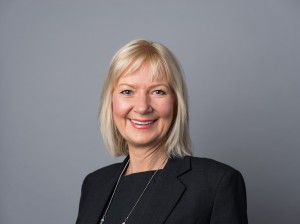 Chase de Vere Medical will also provide bespoke retirement planning seminars and access to financial articles and guides which are specifically designed for medical professionals.
Chase de Vere already provides independent financial advice to other members of the medical profession.
Head of Chase de Vere Medical Andrea Sproates, pictured, said: "We are really pleased to be working with the Royal College of Surgeons of England. It is a vastly respected professional body and its members play a crucial role in delivering the UK's healthcare services.
"We are committed to providing their members with expert advice, informative events and access to information to help them make the most of their retirement planning and their wider personal finances."
The RCS was established by a Royal Charter in 1800. It is a professional membership organisation and registered charity which exists to advance surgical care. It provides support to its members across the UK and internationally by improving their skills and knowledge, facilitating research and developing policy and guidance.
RCS chief executive Andrew Reed said members were very concerned by changes to the NHS Pension Scheme and were looking for advice.
"We hope they will find the advice that Chase de Vere Medical can provide helpful in navigating this complicated issue," he said.
Chase de Vere Medical was launched a year ago to focus on providing independent financial advice to the medical profession.
The company already had huge experience in providing financial advice to medical practitioners, having worked in partnership with the British Medical Association (BMA) since 2005 and given advice to 12,000 BMA members. In April Chase de Vere Medical struck a partnership with the Faculty of Medical Leadership and Management.
Last month Chase de Vere announced an 87% increase in annual profits, taking them above the £10m mark for the first time.
Chase de Vere, which is backed by Swiss Life, is one of Europe's leading life assurance companies. It has 16 offices across the UK, including Bath.