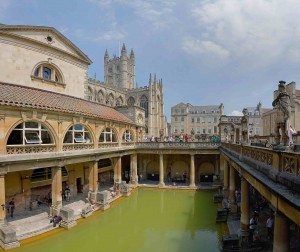 Bath has emerged as Britain's second favourite small city in a new survey.
It was pipped to the post by York in a poll of nearly 1,500 people for travel publisher Rough Guides.
The survey has been published to coincide with the launch of the new Rough Guide to Yorkshire, although the firm insists it has not fixed the results.
A spokesman said: "When people think of British cities it's natural to think of London, Manchester, Edinburgh, Liverpool and the like, but our smaller cities and towns have an awful lot to offer. This list showcases the best of them across the country."
The survey threw up more than 200 different British towns and cities, with 57 people choosing Bath as their favourite, praising its friendly atmosphere, bars and pubs and picturesque buildings.