Businesses are being invited to exercise their collective grey matter and enter the 2019 Brain of Bath.
Now in its 20th year, the annual Julian House Brain of Bath Quiz has become a key date in the city's business calendar and a fun-yet-competitive way to entertain clients and reward staff.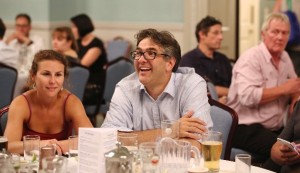 The inaugural quiz night was the brainchild of a small group of Bath businesspeople who were concerned about the problem of homelessness on the city's streets.
It had three main objectives – to raise funds for Julian House, Bath's main homeless charity, to awareness of the difficult social issues surrounding homelessness and provide support for a dedicated research project at the University of Bath. Since then it has raised more than £200,000.
This year's quiz – which takes place from 7pm on July 4 in the Assembly Rooms – will be overseen by writer, broadcaster and Daily Mail columnist Bel Mooney as quiz mistress.
Up to 25 teams of up to 10 are being invited to participate, with entry costing £550 per team, which includes a light supper served by Assembly Rooms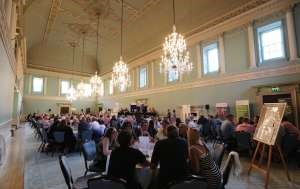 caterer Searcys.
Julian House works to directly help those most marginalised in society and operates more than 40 projects across the South West from social enterprises to supporting those with learning difficulties. Its work helps to change the lives of some of society's most vulnerable individuals
To enter a team in the Brain of Bath quiz, click here