Bath PR agency Clearly has become the second firm in the city to achieve the B Corporation certification in recognition of its rigorous standards of social and environmental performance.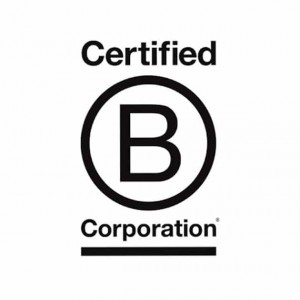 B Corp accreditation is regarded as being to the corporate world what Fairtrade is to bananas or coffee.
Businesses gaining it must meet the highest standards of verified social and environmental performance, public transparency, and legal accountability and aspire to use the power of markets to solve social and environmental problems.
Clearly, which was launched nearly seven years ago, becomes only the seventh UK PR agency to gain B Corp status and only the second in the South West.
It is also only the second Bath firm to secure the accreditation, following specialist brand consultancy The House, which achieved it in 2017.
To certify as a B Corp, Clearly's entire business practice was assessed and benchmarked against a set of stringent criteria that measured the agency's impact on the environment, its people, supply chains, customers, and local communities.
Clearly, which also has a hub in London, works with more than 20 retained clients in the B2B and professional services sectors in the UK and, increasingly, the US.
The company was an early signatory of the Terra Carta Sustainable Markets Initiative launched by The Prince of Wales in January this year.
Over the past 12 months, Clearly has implemented a string of initiatives as part of its environmental and social governance (ESG) policy, including a commitment to gift 2% of its total net revenue to sustainability and social impact initiatives and allocate 10% of each employee's contracted hours to pro bono work.
Founder Paul MacKenzie-Cummins is also a board trustee of Julian House – the South West's largest charity supporting the homeless.
Paul, pictured, said: "The process we started 11 months and 11 days ago has been the most intense, demanding, rigorous and invasive that we as a business have ever undertaken.
"But it has also been rewarding, reflective and remarkable in every way and in equal measure.
"Gaining accreditation is no mean feat and it is something that me and the team are immensely proud of, but we must improve."
He said the agency needed to continue to rethink and reimagine its environmental and societal impact and would consider how it can influence change outside the four walls of its business.
"With COP26 focusing the world's attention on the urgent need to reduce carbon emissions, coupled with the growing realisation that businesses must learn how to balance purpose and profit, an important question many organisational leaders throughout the South West should be contemplating right now is: To B, or not to be a Certified B Corporation?" he added.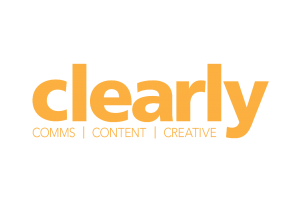 Clearly has also become one of 15 PR, advertising, design and digital agencies in the region to join the South West Creative Collective, which aims to create opportunities for 30 young people over the next 12 months. Clearly wants to increase this figure to 100 by 2023.
Paul MacKenzie-Cummins said: "The impact of the pandemic and the introduction of permanent hybrid and remote working practices have conspired to dramatically reduce the number of internship and graduate opportunities for young people to a quarter of what they were pre-March 2020.
"This is damaging to their future career prospects and threatens the long-term talent pipelines for agencies seeking this talent too.
"Each agency that joins the Collective commits to providing paid work experience for a minimum of two students each year."
Around 4,000 businesses globally have certified as B Corps, with around 460 in the UK, including The Guardian media group, ethical drinks firm innocent, clothing brand Patagonia, The Body Shop and organic food pioneers Abel & Cole.
A number of firms in the wider Bath area are B Corps, including energy equipment consultancy Verco Advisory Services at Neston, near Corsham, tea firmPukka Herbs in Keynsham and management consultant Twentyfifty in Frome.
Business West, the region's largest business group and the organisation that runs Bath Chamber of Commerce, became a B Corp last month.