Bath independent lettings agency HomeLets is this month celebrating its 30th anniversary, with the son of its late founder vowing to build on its strong community links and support for local charities.
HomeLets was set up in 1992 by Caroline Arundell and, through steady organic growth, now boasts a 13-strong team managing hundreds of residential properties spanning Bath and the surrounding area.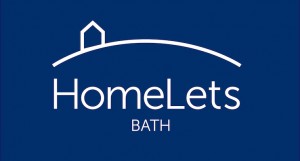 Since the death of Mrs Arundell in 2014, the business has been helmed by her son, managing director Marcus Arundell.
For its first 20 years, HomeLets was based in Edgar Buildings, before relocating to its current offices on George Street in 2013 to accommodate its growth.
Marcus said: "I'm incredibly proud of HomeLets' journey across three decades.
"We have been fortunate enough to transact a wide range of Bath addresses and to act for so many loyal and valued clients.
"It has been a joy to see the team and business grow and develop, becoming a leading local player in our market.
"Community is at the heart of everything we do, and the true measure of success is to be able to grow and thrive as a business whilst being able to give something back."
Over the past 30 years, HomeLets has supported a local charities and organisations, including Agents Giving, Bath Bach Choir, Bath Boules and Bath Rugby.
Its current charity partner is the Forever Friends Appeal, the official NHS charity of the Royal United Hospitals Bath NHS Foundation Trust, which is spearheading the development of the new Dyson Cancer Centre at the RUH.
The partnership has particular significant for Marcus as Mrs Arundell died following a short battle with cancer.
Pictured: The HomeLets team celebrate three decades in business, with managing director Marcus Arundell, centre