A controversial government scheme that allows property developers to convert offices into homes could be stopped in central Bath as council chiefs step up moves to bring in new businesses and create more jobs.
Under permitted development rights (PDR), which were introduced by the government in 2015, developers do not need planning permission to convert office buildings for residential use.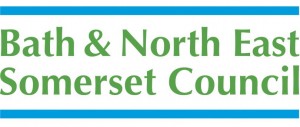 While in some areas it has encouraged the re-use of vacant office blocks for much-needed housing, in Bath councillors have been concerned since its introduction that it was depriving the city centre of viable office accommodation at a time when it is already in short supply.
Councillors also say it goes against their Economic Development Strategy, which seeks to stimulate a more productive, competitive and diversified economy, attracting new companies to the area and enabling established businesses to expand.
Now Bath & North East Somerset Council is seeking to withdrawn PDR in the city centre to "protect the economic health and prosperity of the city and the wellbeing of residents".
A report to be considered by cabinet member for development and neighbourhoods Bob Goodman recommends the change to ensure the city has enough office space to meet demand. It also identifies the need to rebalance the city's economy and address its over-reliance on jobs in the public sector, retail and tourism.
The council's Local Plan is seeking to raise the number of jobs in the city by 7,000 jobs – largely by increasing the amount of modern office and creative workspace in the central area.
A study carried out in 2017 revealed that the area – between Alfred Street in the north, South Parade in the east, Wood Street in the south and Pines Way to the west – supplies 80% of Bath and North East Somerset's office stock.
It identified that some 85,000 sq m of office space, accommodating 700 companies, providing 6,500 jobs and generating £381m, was within property zones at medium to high risk of PDR conversion.
The report concluded that it was appropriate to stop further PDR conversions in this area.
Cllr Goodman said: "We need to ensure we have a balanced economy and are working hard to provide residents with opportunities to increase their average earnings and improve their quality of life. The risk of potential loss of offices through permitted developments rights is significant and would have a serious impact on our Economic Strategy. We consulted on the proposal last year and the feedback was very positive."
If the proposals, which will be considered on May 24, are given the go-ahead, then developers will in future need planning permission to convert office premises to residential properties in the central area.