More than 300 guests are expected to attend Bath & North East Somerset Council's inaugural Our Young Stars Awards ceremony next week.
The awards celebrate the outstanding achievements of the area's extraordinary young people.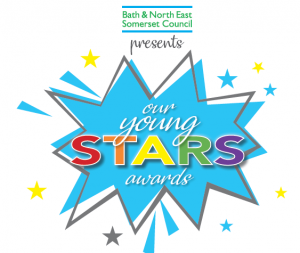 More than 70 nominations were received and the 15 finalists – along with parents, guardians, friends and nominators – have been invited to attend the gala awards dinner at the Apex Hotel in Bath next Saturday, March 9.
Sponsors and supporters of the five categories are Kersfield, YTL/Wessex Water, The James Dyson Foundation, Bath Rugby and Rengen Developments.
Bath Bid, Southgate Bath and St John's Foundation are also supporting the awards.
Bath & North East Somerset Council leader Tim Warren said: "I read through all the nominations and they revealed some incredibly moving and courageous stories.
"Our 15 finalists are so deserving of recognition and I'm looking forward to meeting them all and celebrating their achievements at what I am sure will be an enjoyable and inspiring evening.
"Being involved in the setting up of this event has been one of the most humbling experiences of my life, and offers of support from businesses have been quite overwhelming."
The finalists, who all live in Bath and North East Somerset, range in age from six to 18.
The categories are:
Courage – sponsored by Kersfield
Summer Carey Daw
Bobby Lee Warman
Alisia Watts
Education – sponsored by YTL/Wessex Water
Skye Crouch
Kieran Cunningham
Harvey Rawlings
Innovation – supported by The James Dyson Foundation
Jack Carter
Callum Smith
Hannah Wienburg
Sport – sponsored by Bath Rugby
Edward Hayes
Ruben Moxham
Evie Wilkinson
Unsung – sponsored by IESIS Group (Rengen Developments)
Finley Brennan
Hermione Tubbs
Lucas Weisberg
​