Renewable energy project developer and installer Your Eco has been certified as a B Corp, recognising its commitment to operating as a force for good.
The Frome-based firm, which provides renewable energy services in the new-build and retrofit markets, is the latest from the Bath area to gain the coveted accreditation, strengthening the city's reputation as a leading centre for businesses that pursue purpose as well as profit.
The B Corp verification process measures a company's social and environmental performance.
To become certified, businesses undergo a rigorous review of the impact of their operations and business model on their workers, customers, communities and environment and must meet a minimum verified score on an impact assessment.
Your Eco, which operates in seven countries and has clients ranging from the University of Bath and Tesco to the Government of the Virgin Islands, is dedicated to working towards a carbon neutral future for domestic and commercial buildings and helping it clients reach their own net zero goals.
Its teams cover agriculture, commercial business, private estates, construction and international development work using cutting-edge technology including solar PV, battery storage and EV charging systems from world-leading bankable brands to support the transition to clean energy.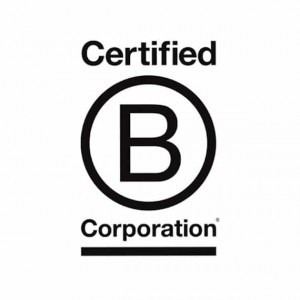 Your Eco founder and CEO Nick Spicer said the business had always been on a mission to create more equitable access to clean energy in an ethical and responsible way.
"Joining a network of like-minded organizations will create collective impact to making sure business is a force for good," he said.
"We are honoured to receive this distinction and become part of the B Corp community."
He added that at its core, Your Eco upheld the mantra of people, planet, profit and sought to use its expertise to deliver clean energy solutions that harmonised the triple bottom line.
"If we're not here in the UK installing solar PV, battery storage and EV charging systems to support the transition to clean energy, then we are working internationally delivering social impact on sustainable development projects," he said.
The firm commits 1.5% of all its project values to ensure its solar installations and their associated supply chain and logistics are also carbon neutral.
This includes adopting an agroforestry model with Bath-based charitable foundation Reduce Our Carbon that uses fruit trees to bring economic impact to its beneficiaries while also donating smokeless stoves to enable better health.
Your Eco joins B Corps' network of 6,000 organisations in 80 countries and 150 industries worldwide.
Bath area B Corps include specialist brand consultancy The House, which became the first in the city to achieve the status in 2017, creative firms Clearly, Mytton Williams, Agency UK, Storm Consultancy and Edit, global health and social development consultancy and fund manager Mannion Daniels, Leadership Coaching, which empowers leaders to raise their game, Brevio, a social enterprise on a mission to simplify grant research and applications, and overseas property portal Kyero.
Business West, the organisation behind Bath Chamber of Commerce also has B Corp accreditation.