Justine Fearns, senior research manager in national independent financial advisory firm Chase de Vere's Bath office, is in the running for a prestigious industry award.
Justine, pictured, who has worked at the firm for 21 years and plays a key role in managing clients' investment portfolios, has been shortlisted in the Woman of the Year in Investments category of the Women in Financial Advice Awards 2019.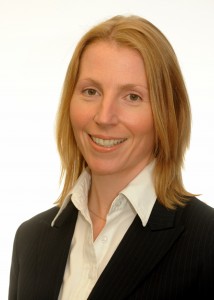 This follows the launch of Chase de Vere's discretionary investment management service last year, which has already raised in excess of £300m.
Chase de Vere chief executive Stephen Kavanagh said: "I am delighted that Justine has been shortlisted as a finalist. This is a fitting recognition for the fantastic contribution she has made over the past two decades, but specifically in the past year where she has been instrumental in setting up and running our new investment service.
"The financial industry is still very male-dominated and so it's great that these awards help to showcase some of the best female financial professionals. Justine is a fantastic example of this and we will continue to do our best to support talented women, which will also have the result of helping to improve diversity within our industry."
Chase de Vere is backed by Swiss Life, one of Europe's leading life assurance companies. It has 16 offices across the UK, including Bath.
The winners of the Women in Financial Advice Awards 2019 will be announced at a black-tie award ceremony at the Hilton Bankside Hotel in London on July 3.