The organisers of TEDxBath have appointed Covid-19 specialist Dr Bharat Pankhania as expert advisor on event safety as they look ahead to staging the rescheduled event next spring.
Bath-based Dr Pankhania, pictured, is an expert in communicable diseases and has become high-profile commentator on the successful management of the Covid-19 pandemic, including for BBC TV and Sky News.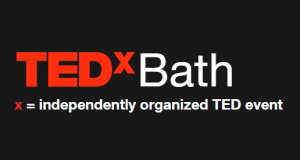 He is also an advisor to leading national organisations such as the Football Association and the English Cricket Board.
The latest TEDxBath was due to take place last month at The Forum Bath but was put back to next spring due to lockdown restrictions.
It would have been the third – and largest – TEDx staged in the city, bringing together a diverse range of influential speakers.
TEDxBath is an entirely independent and not-for-profit venture and is run by a team of volunteers representing different aspects of the city.
They sought advice from Dr Pankhania before reluctantly postponing the event while still going ahead with a TEDxBath Countdown – a free virtual event in partnership with the TED COUNTDOWN global initiative on climate change.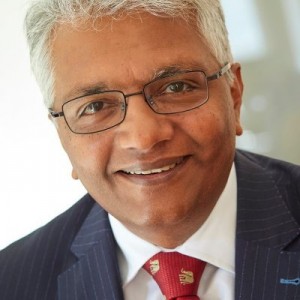 TEDxBath organisers have vowed to bring the range of speakers to the rescheduled event, including former United Nations chief interpreter Ewandro Magalhaes, international economist Kate Raworth, and Dr Andy Georgiou, the leader of the Intensive Care Unit at the Royal United Hospital.
TEDxBath is being supported by the hospital and the local NHS Trust in its preparations.
Dr Pankhania said: "I'm thrilled to be a part of the TEDxBath team helping to prepare for next year's event.
"We need events like this to be happening safely in our community to inspire people, and we recognise the opportunity to share the learning experience with others facing similar challenges."
TEDxBath lead organiser Rhodora Baguilat, herself a frontline NHS nurse, said: "We are delighted to welcome Dr Pankhania to our team as we prepare for a fantastic event at The Forum in spring 2021. It's wonderful for us to have the support of leading experts such as Dr Pankhania as we prepare to welcome our audience to a safe and enjoyable day."
As part of its planning, TEDxBath is also being supported by Bath-based global engineering and design consultancy Buro Happold engineers and architects Feilden Clegg Bradley Studios, which have expertise in designing cultural venues like The Forum.
The event will be live-streamed for those that are unable to attend in person. No date has yet been scheduled for the event.