Bath-based data firm MyLife Digital has appointed Neil Evans as account director.
Neil, pictured, has more than 20 years' experience in the security industry and changed his focus to privacy three years ago.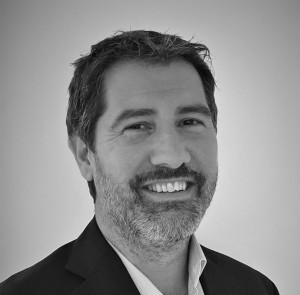 He has extensive knowledge in liaising with organisations on privacy matters from GDPR and the Data Protection Act 2018 in the UK to similar regulations in other countries.
Neil was most recently the European sales manager for TrustArc, a global leader in privacy-related technologies and services. His role was to expand the footprint of the San Francisco- headquartered privacy compliance technology company and its brand across Europe.
During this time Neil took a real interest in consent and cookie consent as this was, and still remains, a visible non-compliance for many companies.
With new guidelines across European countries, cookie consent has become a key requirement and hot topic for organisations and usually just the first stage in a consent management requirement.
It was through a partnership agreement between two leaders in the market, TrustArc and MyLife Digital, that Neil became aware of the consentric consent and preference management solution provided by MyLife Digital.
Neil was keen to join the firm so he could help organisations on their second stage of the journey – embedding a granular and scalable consent management solution.
He said: "I am very excited about the opportunity in working for MyLife Digital. A UK company really focused on helping organisations empower their users with consent preferences.
"Giving both the organisation and users an ability to understand and control user data. Consent is all about trust and transparency, and that is really what MyLife Digital provides to both a user and an organisation."
MyLife Digital director of sales, marketing and partnerships Katie Bates said: "We are delighted to appoint Neil as a global account director.
"He brings a wealth of experience to the team and will work with our customers and partners to realise the enormous growth potential we see in the consent market."
MyLife Digital empowers individuals and organisations to work in partnership to understand, control and gain mutual value from that data for positive outcomes.