A growth rate of 95% over the past three years has propelled Bath-based MoveGB, the UK's largest fitness marketplace, into a league table of the country's fastest-growing private tech, media and telecoms firms for the first time.
The firm, which was founded in 2013 and promotes itself as the 'ultimate gym membership', appears at number 39 in the 18th annual Sunday Times Hiscox Tech Track 100 published this weekend.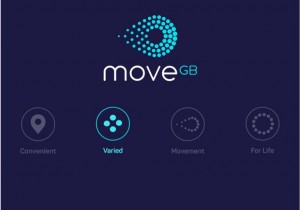 It joins University of Bath spin-out pharmaceutical firm Qualasept Pharmaxo in the table. Corsham-based Qualasept, which prepares thousands of medicines tailored to individual patients' needs, is included for the second year running – although it has slipped from 55th place to 63rd.
MoveGB and Qualasept, the only two businesses from the South West in the table, appear with businesses from around Britain, including currency transfer provider TransferWise, peer-to-peer lending platform Funding Circle and online entertainment community LADBible Group.
MoveGB's rapid growth means it now has 300,000 subscribers gaining access to more than 6,000 fitness. According to the table, it employs 41 people and had an annual sales growth rate of 95% over three years. Last year its turnover hit £5m.
The firm provides unlimited access to activities, ranging from gym classes through to hula-hooping, through its website and app. Last year it was ranked 12th in a table of the 25 most disruptive firms in the South West.
Qualasept's annual sales growth over three years was 71% – with its turnover reaching £152.7m in the year to April 2017.
Its staffing increased from last year's 141 to 156 and, according to the table, its manufacturing facility and offices have a zero carbon footprint. Last year it completed works on its new production facility, which includes the UK's single biggest aseptic clean room.
The Tech Track 100 is sponsored by Hiscox, Barclays, BDO, BGF and N+1 Singer, and compiled by Fast Track, the Oxford-based research and networking events firm.
Hiscox Insurance UK head of direct commercial Steve McGerr said: "Tech businesses in Britain are thriving thanks to the fearlessness and determination of those that run them. We have great admiration for the talented entrepreneurs that make up the companies on this year's Tech Track 100."
The full league table is published as a 10-page supplement within the business section of The Sunday Times this Sunday.