Tourism chiefs have insisted Bath will bounce back from the impact of the coronavirus pandemic as the city's hospitality, leisure and retail industries reel from the cancellation of this year's Christmas market and the closure of its visitor information centre.
Visit Bath, the city's destination marketing organisation (DMO), announced yesterday that public safety concerns had forced it to cancel the Christmas market – the biggest and most lucrative events in the city's tourism calendar.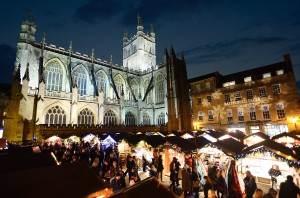 The announcement came a day after it confirmed the permanent closure of the Visitor Information Centre on Terrace Walk.
The double blow has sent shock waves through the city's tourism industry as it starts to re-open following more than three months of lockdown. The Roman Baths, American Museum and Holborne are now open to visitors while sightseeing buses are reporting a sufficiently strong uptake to return to a near normal service.
Most of the city's hotels are also open again and taking bookings. Web searches for Bath and its attractions – an indicator of potential future tourist activity – have soared by 150% month on month.
Visit Bath has pledged to stage a programme of events with Bath & North East Somerset Council (B&NES) and the Bath BID (Business Improvement District) in the run-up to Christmas, including music and entertainment, cultural events, street stalls and artisan food.
It also hopes to overcome the closure of the visitor information centre by focusing on marketing and developing business for the tourism economy.
This will include digital campaigns, media visits and engagement with international travel trade.
The planned merger of Visit Bath with Destination Bristol into one DMO, announced last week, would enable it to conduct larger travel trade and consumer marketing campaigns as well as share the cost of new initiatives such as a convention bureau and more business support.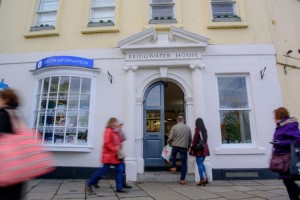 The Visit Bath brand will be retained under the move.
Since its launch 19 years ago Bath's Christmas market has grown to become the biggest shopping event in the South West.
Last year it won the Tourism Event/Festival of the Year category at The South West England Tourism Excellence Awards and in 2017 was hailed as the UK's best outdoor event and a benchmark for other cities' festive markets by the National Outdoor Events Association (NOEA).
Its 200-plus stalls regularly attract more than 400,00 visitors, earning millions of pounds in additional revenue for city centre retailers.
Visit Bath chief executive Kathryn Davis said: "It is disappointing that we cannot hold the Christmas market this year, but I hope everyone will understand the reason for this decision and the early notice we are giving.
"We fully understand its value to the city, but public safety and preventing the spread of Covid-19 has to come first.
"We are pro-actively working with partners across the city to create a Christmas event in Bath that will still support our local economy, but in a way that can be adapted as needed and disperses visitors across the city."
B&NES council leader Dine Romero added: "A great deal of planning has to go into Bath Christmas market and so a decision had to be taken now.
"We echo the sadness that the market is not happening this year but welcome the decision to put public health and people's safety first.
"Thanks need to go to everyone who makes it such a well-run and special festive feature.
"Our message is that Bath is still open. However, Christmas will look a little different this year so we can all enjoy it safely and we hope to be back to normal next year and celebrating the 20th Christmas market."
Visit Bath said while the visitor information centre, which closed in March as the Covid-19 pandemic took hold, had technically been able to open, the cost of operation, the impact of social distancing requirements to keep staff and customers safe, and the absence of many international markets meant it was no longer economically viable to operate it.
Despite being busy, the service had been losing money consistently and had been operating at a loss for a number of years, Visit Bath added.
With the tourism economy predicted to take at least four years to return to pre-Covid levels, the additional financial risk involved in opening the centre with lower visitor numbers anticipated in the short to medium term would put further huge financial pressures on the overall business.
Kathryn Davis said it had been a very difficult decision to close the centre.
"Had we not done so, the impact on the whole business could have been devastating," she added.
"It is particularly heart breaking to lose the staff who have had years of experience welcoming visitors to Bath, providing a professional service. Sadly, with the cost of operation being so much higher than the income generated, we have had no choice but to close the service permanently. Other options to continue the service were explored, but we have not been able to find a solution in the necessary time frame."
Other tourist cities around the UK are facing similar problems to Bath with Oxford, Cambridge and Edinburgh closing their visitor centres to cut costs.