Experts at Bath-headquartered law firm Royds Withy King are warning second homeowners, landlords and property investors to beware of a 'dramatic change' to the capital gains tax regime which will come into effect next April.
The new rules mean anyone selling a property on which capital gains tax is due after April 6, 2020, will have to pay the tax on any gain within 30 days of completion – a significantly different to the current position.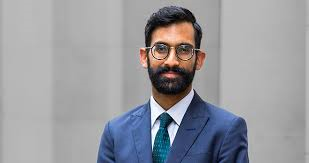 Hilesh Chavda, a legal tax specialist in Royds Withy King's private wealth team in Bath, is urging owners of more than one property to carefully consider the impact this might have.
Calling the move a "dramatic change", Hilesh, pictured, explained: "At the moment, the CGT deadline is January 31 following the end of the year in which the sale was made which, in some cases, could be as long as 22 months.
"Where CGT is due, the change could mean that sellers have to get funds in place to cover the CGT liability before the sale is completed as 30 days is not very long at all. This could be a particular issue where there are large historic gains.
"Landlords, investors and second homeowners thinking of selling one or more properties in the next couple of years are well advised to get professional advice at an early stage to make sure they understand and can meet their liabilities. This will no doubt impact cashflow, so it will be interesting to see what effect this has on the residential property market."
He said this was particularly true where sellers were also buying and having to pay Stamp Duty Land Tax within 30 days of competition.
"Many may well be tempted to offload any surplus or underperforming properties in advance of April but whether they can do this successfully or not in today's supressed market remains to be seen," he added.
This change will not affect sales of people's principal home where no CGT is due.
Royds Withy King has a dedicated private wealth team whose innovative legacy management portal Life Safe won a Citywealth Award earlier this month.
The firm employs around 520 people across its offices in Bath, London, Oxford, Swindon and Marlborough.