The UK economy grew by 0.6% in the second quarter of this year, boosted by consumer and business spending, preliminary data from the Office for National Statistics showed this morning.
While Chancellor George Osborne will welcome the much-hoped-for good news as a sign that the economic recovery is gaining traction, critics have pointed out that the economy remains smaller than before the 2008-09 recession.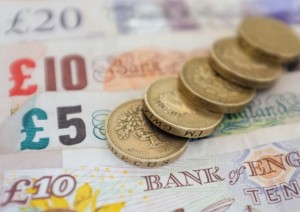 It is the fastest increase since early 2011, although the figure was boosted by an extra working day in the April-June period this year.
It was the first time all sectors of the economy – agriculture, production, construction and services – grew at the same since the third quarter of 2010.
The CBI welcomed the figures with deputy director-general Dr Neil Bentley saying: "The economy has performed strongly and looks to be building up a head of steam for the rest of the year.
"This confirms our view that we are heading down the road to recovery, even if there are likely to still be a few bumps ahead.
"Underlying conditions are quite weak as consumers are still saddled with debt and despite the global economy picking up, the potential for getting knocked off course remains.
"It's critical the Government renews its efforts to secure a balanced recovery, using investment and trade as its building blocks."
More on this story follows later . . .