More than 400 jobs are to be created by fast-growing eCommerce fulfilment company Huboo under its latest plan to open a major new warehouse.
The Bath-founded firm, which increased its revenue by 124% in the year to January, is to occupy a new 106,000 sq ft building, close to junction 17 of the M4 near Chippenham.
Built nearly 18 months ago as the first unit on the78-acre industrial and logistics site being developed by St Modwen's, the warehouse, pictured, will be double the size of Huboo's largest UK site.
The firm, which now has its headquarters in Bristol, has grown rapidly since its launch in Bath in 2017, when it had two employees, 60 customers and recurring venues of £20,000 a month.
Today it has more than 1,000 customers, earns revenues of £1.7m a month and employs more than 650 people across its head office, four UK fulfilment centres and sites in the Netherlands, Spain and a newly opened warehouse in Leipzig, Germany, which is roughly the same size at the new Chippenham base.
The firm's growth has been based on its intuitive 'microhub' technology, which allows online retailers of all sizes to use its complete fulfilment operation within minutes. Huboo also harnesses innovative software to make its warehouses smarter, more productive and human centric.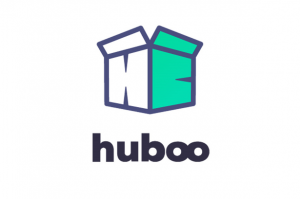 Each 'hub' replicates the inputs, processes and outputs of a complete warehouse within a few hundred square feet, with Huboo's management software keeping tabs on every item throughout the fulfilment process.
Growth at the firm, which last year raised £60m in a series B funding round led by Emirati-based sovereign fund Mubadala, has accelerated over the past two years due to the step-change in eCommerce demand sparked by the pandemic.
It said it chose the Chippenham site for its next warehouse because of its transport links to along the M4 and M5 corridors as well as its access to major ports such as Southampton and Bristol.
Huboo co-founder and CEO Martin Bysh, pictured, said: "Our UK growth trajectory is a vital part of our strategic plans and we're delighted to mark this with the opening of our biggest facility to date, despite recent market uncertainties.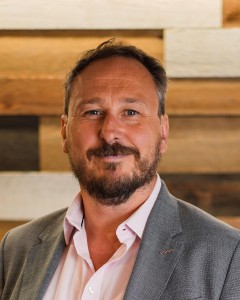 "We're confident that the UK's retail sector will make a strong post-pandemic recovery and, in the meantime, we're happy to support regional talent and the local economy with the creation of a wide range of new job opportunities, all driven by our leading technology and world-first microhub model."
Huboo chief operating officer Allan Blakeley added: "We recognise that Chippenham is a thriving town with a growing business community and we look forward to contributing towards its future success, while we remain focused on serving our existing customers and exploring new opportunities."
Josh Gunn, head of industrial & logistics South West for property agents BNP Paribas Real Estate, which handled the Huboo deal, said the strength of the regional economy was driving competition among occupiers for high-quality warehouses in excellent locations.
But he added: "To allow aspirational businesses like Huboo to expand and grow, greater supply must be addressed across the South West market."
Tech serial entrepreneur Martin Bysh co-founded Huboo with logistics innovator Paul Dodd after the pair had run a number e-commerce experiments.
Paul spent 20 years with consumer goods giant Procter & Gamble while Martin was president and CTO at market research technology pioneer Maru/Usurv.
Last month the pair, who still live in Bath, struck a multi-year agreement to make Huboo Bath Rugby's official eCommerce partner.
Under the deal Huboo has become the eCommerce fulfilment provider for all Bath Rugby merchandise on its online shop.
It will also sponsor the club's official training wear from next season onwards for an unspecified number of years.