Interaction, the Bath-based workplace design-and-build company, has been certified as a B Corporation, the latest firm in the city to join the movement to use business as a force for good for people and the planet.
To gain the accreditation, Interaction had to meet high standards of social and environmental impact with regard to its employees and customers, the local community and the globe.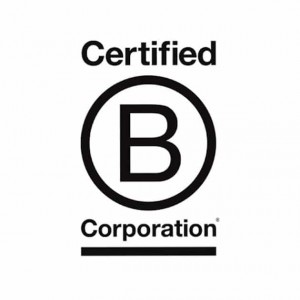 The certification was achieved after a rigorous year-long scrutiny of the business by B Lab, which administers the B Corp programme.
It comes as Interaction celebrates being a climate positive business for the second year running. This means the firm has removed more CO2 from the atmosphere than it put in during the last two years.
Carbon reduction measures introduced by the firm include sourcing office supplies with a reduced environmental footprint and using more energy-efficient office systems as well as working closely with its key suppliers to reduce carbon emissions.
Privately-owned Interaction, which has been creating workplaces since 1992, recently relocated its own Bath HQ into a new, state-of-the-art office with modern facilities for up to 70 staff.
Called The Quarter, the sympathetically redesigned Grade II listed building in Edgar Mews has been developed in line with principles from sustainable built environment guidelines such as SKA and WELL.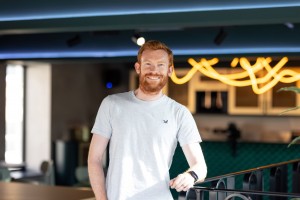 It includes a variety of workspaces for focussed and collaborative working, a wellbeing room and active travel facilities to encourage employees to walk, run and cycle to work.
'Commitment days' when staff support local organisations, including foodbanks, have also been introduced.
Interaction head of operations Mike Borne, pictured, said: "We're immensely proud to call ourselves a B Corporation, which is independent recognition of our commitment to maintaining high social and environmental standards.
"It's taken a lot of hard work to get to this point but it's not the end of the journey. We have ambitious plans to further improve the way we work and our impact on people and the planet as we start a fresh chapter in our new headquarters."
Interaction's recent projects have included international law firm Osborne Clarke's new Bristol office, the Bristol HQ of fast-growing tech firm Amdaris and GKN Aerospace's Global Technology Centre at Filton.
Bath has become a hotbed for B Corp firms in recent years, with specialist brand consultancy The House he first in the city to achieve the status in 2017.
Since then a number of other creative firms, including Clearly, Mytton Williams, Agency UK, Storm Consultancy and Edit, have followed, along with global health and social development consultancy and fund manager Mannion Daniels, Leadership Coaching, which empowers leaders to raise their game, Brevio, a social enterprise on a mission to simplify grant research and applications, and overseas property portal Kyero.
This summer 'tech for good' agency Digital Wonderlab achieve the coveted status while also pledging to donate at least 1% of its sales to environmental causes.