Bath's top law firms and the high-flying legal eagles working for them are highlighted in the latest edition of The Legal 500, the respected industry guide.
Firms based in the city take top spot in several categories while a number of Bath-based lawyers are named among the best in their own specialist field.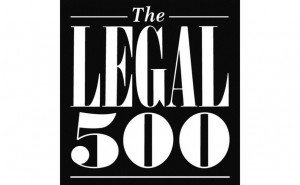 More than 4m users visit The Legal 500 website each year, making it a powerful reference tool for the industry. The guide is aimed at buyers of legal services, particularly general and corporate counsel, and is researched annually by an independent and expert team.
Bath-headquartered Royds Withy King – which has two offices in the city – and Thrings, which has its Bath base on Queen Square, are among the top firms in a number of sectors as they continue to take on their larger Bristol-based rivals.
Bath firms Stone King, Mogers Drewett and Mowbray Woodwards also feature among the leading firms in the region.
Thrings is named as a second-tier firm on the M4 corridor, Royds Withy King in the third tier and Mogers Drewett fourth for their corporate and commercial work
Thrings is said to have a strong capability in corporate and M&A (merger and acquisition) matters, working with both national and international clients in the firm's core sectors of engineering, manufacturing and financial services. Elsewhere, the group, co-headed by John Davies and Jonathan Payne, has seen a substantial growth in work in the technology, healthcare, education and banking industries. Commercial lawyer Kate Westbrook leads a team which advises clients on the interplay between Brexit and investments, commercial relationships and M&A strategies. Key clients include Yuasa Battery Europe, Arkells Brewery and MAN Truck & Bus UK
Royds Withy King's team. led by Katharine Mortimer, works with clients at all stages of their business life cycle, with notable strengths in the financial services, technology and healthcare sectors.
Mogers Drewett acts for SMEs and owner-managed businesses in Bath, Bristol, the M4 corridor, the M5 corridor and elsewhere in the South West. It also generates work from clients based in London and further afield. Its varied workload includes advice on M&A, restructurings, joint ventures, shareholder agreements and reorganisations. Tom Webb in Bath heads the team, whose clients include the Kaleidoscope Collection hotel group, Lloyd & Whyte Group and Arbuthnot Latham
Stone King is ranked in the third tier of the South West for crime: fraud. Its crime practice, led by Andrew Banks, prepares crown court matters for trials including cases of white-collar fraud and advises businesses, educational institutions and not-for-profit organisations on regulatory matters and fraudulent activities. The firm is also experienced in handling tax-related fraud cases and assists clients with the recovery of assets swindled out of their personal or institutional budget. It is also listed as second-tier firm for general crime, with expertise in defending clients in relation to health and safety prosecutions and assisting companies with internal and external fraud investigations. The practice also has a significant foothold in the charities and education sectors and maintains a motoring law department, which deals with serious motoring offences such as speeding and driving under the influence of alcohol. A key client is the Freight Transport Association.
Mowbray Woodwards' crime practice, headed by Matthew Graham, is also in the second tier for its expertise in regulatory crime as well as motoring law, It has also developed a specialist in indecent images cases and sexual offences including cases of rape, grooming cases in the online social media sphere and historical sexual offences. The firm's criminal defence support involves in-house higher court advocacy. Solicitor Richard Mackian-Burke joined in January 2018.
Royds Withy King, Thrings and Stone King are all ranked in the second tier for commercial litigation on the M4 Corridor, with Mogers Drewett in the third tier.
Nicola Radcliffe of Royds Withy King is named as a 'rising star' in the sector. She has experience of both county and high court litigation and heads the firm's regulatory and contentious healthcare offering. The firm's team in Bath acts for a large number of national and international clients in contentious matters. Its expertise is evident in various sectors, including healthcare, financial services and construction. Key clients include Bath Rugby, Bath City FC, Vodafone and Begbies Traynor.
Stone King's team under Tony Pidgeon excels in assisting corporate and individual clients with alternative dispute resolution, which complements its strong credentials in litigation. Its varied workload includes cases involving breaches of fiduciary duties and directors' duties, breaches of confidence, defamation, misrepresentation and commercial contract disputes. Contentious insolvency matters and claims brought under the Companies Act are among the growth areas of the practice. The firm also has a first-rate reputation in property litigation. Tony Pidgeon heads up the practice.
Thrings' team led by David Patterson is highly regarded in financial services litigation, professional negligence claims, corporate disputes and contentious product liability. In the financial services space, the team predominantly acts for financial institutions and insurance companies; its work includes claims relating to mis-selling, FOS/FCA redress and defending policyholder appeals from decisions of the Pensions Ombudsman. Elsewhere, the group handles various corporate disputes for start-ups, SMEs and multinational corporations, with particular expertise in core sectors of aerospace, manufacturing and IT. Its key clients include Honda Finance Europe and Truespeed Communications.
Maeve England, who specialises in construction and commercial property disputes, heads Mogers Drewett's practice, which offers a wide-ranging service offering encompassing commercial property disputes, construction disputes, insurance disputes and professional negligence disputes. A key area of growth has been the firm's new enfranchisement service, particularly in the context of assisting both buyers and sellers with leasehold issues and rights of first refusal.
Thrings is in the second South West string for debt recovery. Its practice undertakes all aspects of domestic and cross-border disputes for clients and is knowledgeable about pre-action and protocol compliance, risk and credit control advice, as well as the issuing of claims and enforcement action. The group is increasingly sought out to act for financial service providers, particularly in relation to consumer, vehicle and asset recovery under regulated agreements. Practice head Ramona Derbyshire handles disputed debt matters, including those with cross-border elements. Key clients include Wilson Tool International (Europe) and Utax (UK).
Thrings is named among the third tier for its banking and finance work, with Mike Tomlin named among the leading individuals in the sector. The team has a particular specialism in the healthcare sector, in which it acts for lenders. Also, in the lending space, the group has advised a number of international banks and lenders on cross-border matters. Mike Tomlin, who heads the department, acts on a wide range of investment and secured lending facilities and arrangements. Key clients include Santander UK – for which it acted on the £4.1m restructuring of existing finance and security packages – Metro Bank, NatWest and HSBC Bank.
Thrings also appears in the third tier for its insolvency and corporate recovery work. The firm's varied client base includes shareholders, pension funds trustees and creditors/debtors. Its team, led by Mark Cullingford, also acts for insolvency practitioners and purchasers in the context of transactions for the sale or purchase of distressed businesses or their assets. Elsewhere, the group particularly stands out for its advice to directors on conduct-related issues, as well as the challenges raised by insolvency. Key clients are Bibby Factors Bristol, Smith & Williamson, Deloitte UK and PwC UK.
Royds With King and Stone King are among the second-tier firms for employment on the M4 Corridor.
The former specialises in representing business owners and HR professionals in all areas of employment law, including TUPE, tribunal disputes, dismissals and recruitment advice. Bath-based Richard White is the key name in the practice.
Stone King divides its employment practice along its key sector lines, namely charity, education, personal and business. Across each, the practice handles dismissals, union activity, grievances, redundancies, TUPE issues and restrictive covenants. Practice head Nick Watson has expertise in trade union disputes and complex governance structures.
Royds Withy King is a top tier firm for its clinical negligence claimant work, with Paul Rumley, who has a particular specialism in cerebral palsy, wrongful birth and spinal injury claims, named among the leading individuals in the sector. The team handles a wide range of clinical negligence claims, which particularly involves dental negligence claims. Other areas of expertise for the team, led by Simon Elliman, involve obstetric and fertility cases as well as claims arising from amputations of limbs due to negligent medical treatment and undetected congenital defects, cardiology claims and delays in the diagnosis of cancer.
The firm personal injury: claimant team is also in the top tier with Stuart Brazington and Louise Hart named among the leading individuals and senior associate Jennifer Seavor highlighted as a 'rising star'.
According to the Legal 500, the team is experienced in dealing with claims relating to paediatric injury and pain disorder cases. The firm regularly handles claims arising from workplace accidents, car, motorcycle and cycling accidents as well as accidents involving animals. Jennifer Seavor specialises in industrial diseases.
Thrings is in the top tier for its agriculture and estates work. Its team, led by Duncan Sigournay, handles family disputes on land and real estates in the agricultural sector, and also assists with advice on real estate developments, land sales and purchases and labour disputes. The practice acts for tenants with regards to tenancy matters including the negotiation of tenancy agreements.
Mogers Drewett is in the third tier with the firm's Jonathan Cheal, an expert on property transactions, in the Legal 500 'hall of fame'. The practice under Frank Collins advises agricultural clients, business owners and landowning clients on succession planning and the formulation of wills, the sale and acquisition of farmland, as well as on licensing matters. The firm also handles litigations in the agricultural sector, which involves advice on farm tenancy, partnership and registration disputes. Other areas of expertise include advising agricultural borrowers on the refinancing of farms.
Stone King leads the region in the charities and not-for-profit field with Tim Rutherford among the leading lawyers and Alexandra Steffensen one of the sector's 'rising stars'. It advises trusts and funds, which involves acting for museums and galleries as well as for educational charities and charities which work with young people. The firm is experienced in assisting charities with restructurings and reorganisation, fundraising, charity acquisition, legacy disputes and employment regulations. The team is headed by Hannah Kunie and Tim Rutherford, who has particular expertise in working with faith organisations such as Roman Catholic charities and alms-houses. Senior associate Alexandra Steffensen advises museums as well as animal charities and assists independent schools on the borrowing of funds from their permanent endowment to finance construction projects.
Royds Withy King is in the region's top group for its contentious trusts and probate work, with Thrings in the third tier.
Royds Withy King's practice head Amanda Noyce is named among the leading individuals. Her team covers a wide range of disputed wills and contentious trusts claims while she handles tax disputes, negligence actions regarding tax advisers, proprietary estoppel claims, inheritance disputes and applications to the Court of Protection in mental capacity matters. Clients involve high-net-worth families and individuals, including farming families, trustees and elderly clients with decreasing mental capacity.
Thrings' practice, helmed by Emily Prout, handles disputes over the validity of wills, claims on behalf of beneficiaries who have been left out of an estate, assistance with the removal of executors and trustee applications, as well as advice on proprietary estoppel claims. The team is also experienced in negotiating settlements with the aim of preserving estate and trust assets belonging to the client.
Royds Withy King is also a tier-one firm for its family work, with Thrings in the second tier, Mowbray Woodwards and specialist Bath firm Sharp Family Law in the third, and Wiltshire firm Goughs and Mogers Drewett in the fourth.
Royds Withy King's Rebecca Stevens is among the leading individuals while Samantha Newton at Thrings is a 'rising star'.
Royds Withy King's team, led by Richard Ellis, focuses on public children work. The firm assists guardians with the representation of children in care proceedings and handles cases of injuries and legal argument, as well as issues such as adoption and grandparents' rights matters. Cross-border divorce, wealth protection and the negotiation of nuptial agreements constitute other areas of expertise. Rebecca Stevens deals with family disputes including child protection issues and residence disputes.
Thrings acts for landowning families and high-net-worth individuals on marriage-related farm asset planning and advises on financial settlements after divorce and relationship breakdown. The practice, headed by Fiona Kellow and Matthew Kellow, drafts and negotiates nuptial agreements and is also experienced in negotiating nuptial agreements. Another key area of expertise is the representation in cross-border family disputes, which involves children relocation disputes and cross-border divorce proceedings. Samantha Newton has expertise on the impact of divorce on assets owned by business owners.
Sharp Family Law is experienced in advising on estate planning, asset protection, as well as on the drafting and negotiation of financial settlements and child maintenance agreements between divorcing and separating partners. One key aspect of managing partner Richard Sharp's work is assistance with disputes about the domestic and cross-border relocation of children. The firm collaborates with psychotherapists and relationship specialists.
Stone King's team under Caroline Fell advises on divorce and financial relief proceedings and is also experienced in mediating for married couples and between cohabitating individuals on financial matters and maintenance claims. The firm is also experienced in dealing with private children law matters, which involves relocation disputes. Another area of expertise is the representation of plaintiffs and defendants in allegations of domestic violence.
Goughs, which has offices in Calne, Chippenham, Corsham, Devizes, Melksham and Trowbridge, drafts and negotiates nuptial and cohabitation agreements and negotiates on behalf of parents on the relocation of their children. The firm is also involved in drafting financial settlements, including the negotiation of favourable cross-border child support arrangements. The firm also assists with wealth protection issues and undertakes tax and asset structuring before marriages and after relationship breakdowns.
Mogers Drewett assists with the drafting and negotiation of nuptial and cohabitation agreements and is also experienced in private children matters involving domestic and cross-border relocation as well as maintenance disputes. Rebecca Silcock heads the practice and has experience in the legal ramifications of divorce and relationship breakdown on financial matters ranging from family trusts and inherited wealth to commercial ventures and family businesses.
Royds Withy King and Stone King are in the third group for their personal tax, trusts and probate work while Mogers Drewett and Mowbray Woodwards in the fourth.
Royd Withy King liaises with high-net-worth family members on the management of personal injury trusts and deputyships, the structuring of offshore real estate and farmland assets and on the establishment of philanthropic work and charities. The firm has expertise in reviewing the tax implications of property ownership structures and estate planning measures. The practice additionally assists elderly clients with the preparation of their wills.
Stone King's team, headed by Alison Allen, advises landowners, farmers and elderly high-net-worth individuals on wills and estate planning, the management of private family trusts and capital tax planning schemes. The firm is also experienced in handling international and cross-border probate and succession matters, which regularly involves the establishment of multi-jurisdictional inheritance tax saving schemes and the challenging of decisions made by HMRC on matters including domicile.
Mogers Drewett is specialised in wills and later life support, the administration of estates as well as in trust and tax planning for high-net-worth individuals, elderly clients and families involved in the agricultural sector. The practice, led by David Hill also advises executors and beneficiaries on legal and tax obligations and assists them with the reduction of tax liabilities.
Mowbray Woodwards assists high-net-worth individuals with estate planning, probate and estate administration, preparation of wills, and advice regarding tax and trust planning. Specialisms also include probate matters with cross-border elements and assistance is provided to elderly and vulnerable clients regarding asset transfer and protection. The practice under David Whitworth equally handles the establishment and running of trusts and advises on inheritance tax planning.
Stone King has maintained its top ranking in the education sector, where, according to the Legal 500, it has a well-established reputation nationally which has made it a first port of call for both state-funded and independent schools, as well as the key national education agencies and intermediaries. The team advises on a full spectrum of schools-related issues, which includes governance, employment, school property, project finance and social finance, among others. Also notable is the team's ability to advise on niche matters, such as IT and immigration issues arising in the context of education. Helen Tucker leads the work for independent schools and has considerable experience in handling complex issues concerning schools' operation and in representing groups of schools. Ciara Campfield is the key contact for state-funded clients, multi-academy trusts and further education colleges. Among its key clients are Monkton Combe School and Kingswood School.
In commercial property on the M4 corridor, Thrings gains a second-tier position with Royds Withy King and Stone King in the third group.
Warren Reid leads Thrings' commercial property team, which has vast experience of managing property acquisitions and disposals, commercial agreements and strategic land transactions. Alex Pinhey acts for a highly diverse client base, which includes pension schemes and factories. Legal director Charlotte Barrett's practice focuses on advising landlords and tenants on portfolio management issues. Alan Goulding specialises in strategic land development.
Royds Withy King's varied workload includes property acquisitions and disposals, landlord and tenant work, property development, as well as secured lending and refinance work. Paul Daniels is the overall head of the team firmwide, whose clients include banks and borrowers, corporates, developers and pension schemes, among others. Greg Callard, who made partner in 2018, has experience of handling the transfer of businesses (such as pubs and restaurants), as well as acquisitions of retail stores in large shopping centres. Senior associate Aman Hart provides specialist advice on acquisitions, disposals and all matters concerning property development.
Stone King has a full-service practice, which covers sales, acquisitions, landlord and tenant work, and disputes, among other matters. Work for charities and education sector clients is a core strength – Stephanie Howarth, Hugh Pearce and senior associate Kathryn Williams are names to note in this space. Caroline Taylor joined from Michelmores in April 2018 to head the practice. Sarah Lane stands out for her experience in handling licensed property transactions involving public houses, petroleum filling stations and leisure industry facilities. senior associate Kathryn Williams is a 'rising star'.
Thrings and Royd Withy King get equal billing in construction, both appearing in the third tier.
Thrings' team advises a wide range of clients on both commercial and residential development projects. It acts for developer clients of all sizes, which also notably includes larger overseas clients, such as Chait Investment Corporation. The team's sector expertise spans healthcare, retail, leisure, transport and energy. Also notable is that it has had an increase in mandates in the infrastructure sector, particularly in relation to contentious matters. Practice head Steve McCombe has vast experience of construction and engineering disputes. Key clients include Bristol Water and Anthony Best Dynamics
Royds Withy King's construction and engineering team attracts a varied portfolio of construction work from national and regional clients in sectors such as education, energy, infrastructure, technology and leisure. The team's client base includes commercial and residential developers, utility companies, contractors and specialist sub-contractors. Practice head Andrew Ash specialises in construction dispute resolution. In 2018, the team expanded its offering on the non-contentious side through the appointment of Catherine Welch, who joined from Ashfords. Welch has experience of drafting and negotiating construction contracts, as well as advising clients on procurement strategies for renewable energy and residential development projects. Managing partner Graham Street is also recommended. The team advised client Bath Rugby Limited/Arena 1865 Limited on its construction procurement strategy, including consultants' appointments and building contracts for Bath Rugby's £80m stadium.
Thrings work in the environment sector earns it a fourth-tier appearance. Its team under Alex Madden regularly acts for businesses and landowners on both non-contentious and contentious environmental matters. The scope of its knowledge includes environmental prosecutions, controlled waste offences, environmental permitting and contaminated land (including remediation notice appeals), among others.
Thrings is also in the fourth tier for planning where its team has achieved an increase in mandates from landowners and residential developers. Its planning department represents clients in challenges at the High Court (including statutory appeals and judicial reviews) and appeals against enforcement measures. Non-contentious work covers residential and mixed-use development schemes, planning and infrastructure agreements, and due diligence, among other matters. The wider group is also active in the waste, quarries and renewables sectors. Cross-border planning work is a common feature of the practice, which is owed to the firm's strong presence in Wales.
In property litigation, Thrings earns a position in the third tier while Stone King appears in the fourth.
The property litigation team at Thrings represents corporate occupiers and institutional landlords in commercial landlord and tenant disputes. Other areas of focus for the group include handling contentious property-related matters for retailers in the luxury retail sector, rural land disputes and property portfolio management.
Stone King's team, with Tony Pidgeon at the head, has developed a niche specialism in the education sector, in which it acts for educational institutions in their capacity as landowners; contentious work involves removal of trespassers, nuisance claims, service charge disputes, and issues relating to land management and disputed rights of way. Other clients include charities, companies and high net worth individuals; the group's work for these clients includes possession claims, forfeiture relief, breaches of covenant and lease claims. Tony Pidgeon leads the team, which includes associate solicitor Simon Stone.