Bath law firm Stone King has welcomed the establishment of a new Family Court as part of sweeping reforms to the family justice system announced today, particularly a much bigger emphasis on mediation.
John Brownrigg, pictured, who heads the firm's family law and mediation team – which comprises five mediators – said the changes amounted to the largest reform of family justice for decades and that families would benefit.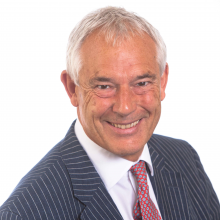 Separating couples must now consider alternatives to "harmful and stressful court battles", he said, as it will now be compulsory for couples to attend family mediation information meetings when seeking to resolve financial issues and arrangements for child contact arising out of separation.
"The proposed changes provide an opportunity for society to make fundamental changes to the process of dealing with conflict on the breakdown of relationships through the courts," he said.
"The changes provide an opportunity to transform children's and people's lives by ensuring that separating parents are informed of the merits of mediation and the importance of separating couples having the opportunity of finding their own solution to their own problems by talking face-to-face with their partner, facilitated by a highly-trained and experienced mediator.
"The mediators are impartial and are there to help the parents by giving them information and by helping them explore options to find long-lasting solutions to their own issues, focusing on the children's needs.
"Mediation is quicker, cheaper and produces longer lasting solutions for separating couples, and couples can only benefit from this change in legislation."
Stone King, which also has offices in Cambridge and London, employs more than 180 people including 24 partners and 79 fee earners.
It is one of only a few firms to offer publicly-funded mediation services to divorcing couples.