Specialist printer Fascia Graphics is expecting to step up its performance and energy efficiency further after investing in its sec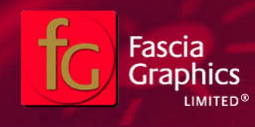 ond world-leading piece of machinery.
The Chippenham-based firm, the market leader for the production of membrane keypads and graphic overlays, became the first UK manufacturer to buy a Sakurai MS80-SD last year – a move which helped it reduce waste and cut its energy bills.
Now with a second Sakurai machine it expects to achieve a further significant reduction in its carbon footprint.
The press has a bespoke heat exchange unit that cleans and recycles the waste air out of the drying line. It also reduces the amount of dust and debris entering the atmosphere thanks to a positive pressure environment, with temperature and humidity closely controlled. This consequently reduces any downtime of the press during production and further waste.
Fascia systems improvement manager Michael Hole said: "Our investment last year in our first Sakurai put further distance between Fascia and our competitors with regard to performance, quality of product and energy efficiencies. This latest investment reinforces our competitive advantage, whilst continuing to reduce carbon emissions.
"As raw material and energy costs keep rising, this new line will enable us to continue supplying a market leading product at a competitive price."