Bath-based financial planning group Fidelius – one of the city's fastest-growing businesses – has struck a significant strategic partnership with a major investment firm that will take its assets under advice to £1.8bn.
The link up with Pacific Asset Management (PAM) has involved it acquiring Fidelius's discretionary fund management (DFM) arm Parallel Investment Management.
In return PAM's financial planning firms Chartered Financial Management (UK) and Zen Wealth have become part of the Fidelius Group, which employs just over 100 staff in its Bath HQ and offices in Cheltenham and Chelmsford.
Bridgwater-based Chartered Financial Management (UK) advises on £250m of clients' assets while Zen Wealth, based in London, has assets under advice (AUA) of £30m. Adding them to Fidelius's AUM takes it to £1.8bn.
As well as providing a full financial planning service, Chartered Financial Management (UK) offers a broad range of financial advice to corporate and private clients, from employee benefit solutions, including auto-enrolment, to advising on and arranging business and personal protection, retirement planning and tax efficient savings arrangements.
Zen Wealth helps clients create and enjoy a lifetime of financial freedom and security and aims to be the pre-eminent financial planning and wealth management business in the UK.
Fidelius, which specialises in wealth management, investments and employee benefits, has been one of Bath's fastest-growing businesses over recent years, expanding by more than 20% a year since 2012 and featuring in a number of fast-growth surveys including the London Stock Exchange's 1,000 Companies to Inspire Britain and Lloyds Development Capital's (LDC) Fast Growth 50. In 2016 it acquired Bath-based independent financial advice firm Money Wise.
Before the deal with PAM, the largest it has undertaken, Fidelius had assets under advice of around £1.5bn.
Pacific Asset Management CEO Matthew Lamb said: "We are delighted that the Fidelius Group has decided to partner with PAM. The combination of PAM's investment management capabilities with the strength and breadth of Fidelius Group's chartered financial planning expertise makes for a strong long-term partnership and great cultural fit, not only for our group, but for our advisers and all our clients.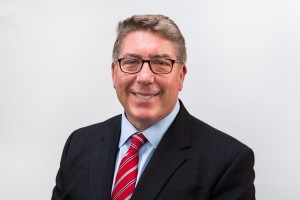 "In simple terms, this partnership allows all of us to focus on our core strengths and gives employees and importantly our clients, the breadth of opportunities to maximise their potential for continued long term success."
Fidelius CEO Jim Grant, pictured, said he was very excited to welcome Chartered Financial Management (UK) Ltd and Zen Wealth to business.
"Both are high-quality, profitable businesses which have long shared our 'client-first' ethos. The partnership with PAM will bring significant cost benefits to clients, strengthen our investment offering and add value to our advisers.
"I believe we have created a business model, in conjunction with PAM, which will be attractive to advice firms that share the same core beliefs as us, that is; providing a complete financial planning service to clients, as well as retaining and building value for the future."
In a joint statement Chartered Financial Management (UK) directors Russell Butts and Jon Marshfield said: "We have known Jim and the Fidelius Group for many years and we are hugely excited about joining the team.
"Fidelius has a wealth of experience but, importantly to us, they have broader and deeper resources which will enable us to focus on what we do best, looking after our clients' interests.
"We share a strong culture and values, centred around clients and with the enhanced support the larger group brings we are strongly positioned to maintain the high quality service we strive to provide in the years ahead."
Fidelius was supported in the deal by Bath-headquartered law firm Royds Withy King and the Manchester office of international investment bank DC Advisory.
Royds Withy King corporate partner James Worrall said: "It was a pleasure to work with the Fidelius team on another complex deal with a simultaneous acquisition and disposal by Fidelius.
"It marks another transaction advised on by Royds Withy King's financial services sector team, which continues to grow, supporting financial services businesses including asset management firms, IFAs and international banks deliver their growth strategies."
Pacific Asset Management Pacific Asset Management (PAM) is the core asset management business of City financier Sir John Beckwith's Pacific Investments Group.