BGF, the UK investment group with an office in the South West, is celebrating passing the £2bn funding milestone, with £134m of that going to businesses in the region.
The firm, which is the UK and Ireland's most active investor in growing businesses, has backed 19 businesses in the South West since it was set up in 2011.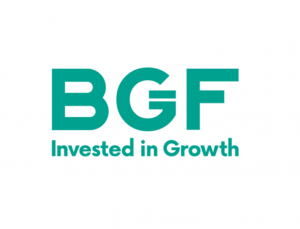 Last year the South West office in Bristol invested £50m in seven new businesses and two existing portfolio companies, including £6.3m in Bristol-based Molson Construction Equipment, the UK's largest distributor of capital equipment to the construction sector, and £4.7m in Weston-Super-Mare headquartered heavy equipment rental firm Plantforce.
Nationally it has invested in 285 companies across, with its latest deal – £7.5m of growth funding for Merseyside-based manufacturer Joloda International – taking it beyond the £2bn figure.
BGF investor and head of its Bristol office, Ned Dorbin, pictured, said: "BGF was set up with a clear mission – we wanted to establish a different investment model that was regionally-focused, supporting ambition and promise over a long-term horizon.
"Our Bristol office was one of the first to be set up because we saw so much potential among businesses here in the South West.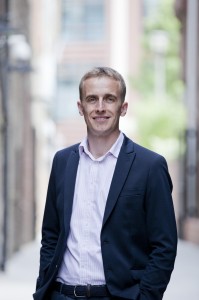 "Fast forward just eight years and we have backed some of the region's most exciting companies. Even in challenging market conditions, businesses in the South West have continued to create jobs and look for growth opportunities.
"We're excited to see more entrepreneurs use our funding to scale up their business, driving economic activity, employment, exports and growth."
CEO Stephen Welton added: "The BGF model is not based on a conventional fund – we are a company, with a strong and liquid balance sheet, set up for long-term investing and long-term growth.
"This is a core part of our appeal to entrepreneurs, vital in meeting the funding gap for growth companies in Britain and Ireland, and I'm delighted to see our model being embraced and adopted internationally.
"This is a great example of the UK's proven leadership in Financial Services, through carefully planned regulatory changes, to deliver a completely new investment model."
Other recent BGF South West deals include £11.5m into Seasalt, the Cornish lifestyle and clothing brand, and £3.2m into Exeter-based Lightfoot – an in-car technology business led by former Dyson CEO Martin McCourt that enables drivers to earn prizes, discounts and rewards in recognition of their smooth driving style.
The firm has also recently made several successful exits including Southampton-based employee benefit solutions business – and BGF's first investment – Benefex and Cirencester-based IT-managed services company APSU. The proceeds of these exits are recycled back to BGF's £2.5bn balance sheet as an intrinsic part of its evergreen funding model.
BGF makes long-term equity capital investments in return for a minority stake in the companies it backs. Initial investments are typically between £1m-£10m followed by significant follow-on funding as required.
BGF is a minority, non-controlling equity partner with a patient outlook, based on shared long-term goals with the management teams it backs.