Water2business, the specialist retailer owned by Bath-based Wessex Water and Bristol Water, has come out on top of a prestigious industry rankings for the fifth consecutive year.
The firm, which was set up in 2016 to supply the two utilities' business customers, took the No 1 slot in the latest ranking of large water retailers compiled by Market Operator Services Ltd (MOSL).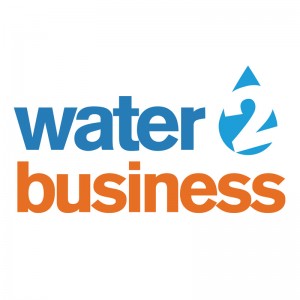 The 2021/22 report shows that Water2business, which has a number of well-known brands among its 82,000 customers across the UK, achieved a record performance of 96% against expectations, compared to a market-wide average performance of 91.35%.
MOSL closely monitors the performance of water retailers and the 90,000 transactions that take place in the market every day.
Its annual Market Performance Standards Report outlines levels of performance across all market processes, all of which can affect the service that business customers receive and the smooth running of the retail market.
Water2business also recently achieved the lowest level of complaints of any large water retailer.
It has also announced a number of contract renewals with some of its largest customers, including Birmingham Airport and UK care group Advinia Healthcare, for which it saved more than £50,000 by consolidating billing and streamlining water management processes across its 36 care homes.
Water2business managing director Charley Maher said: "To retain our number one ranking as the highest performing large retailer once again is an outstanding achievement and one which we are incredibly proud of.
"What's more, to do this with our best-ever score is unparalleled, defying expectations to continue our momentum as one of the UK's leading water retailers.
"We operate in an extremely competitive market and strive each year to continue delivering the highest standards of service to our clients."
"We are excited about the year ahead as we embark on the next phase of our growth strategy while maintaining our focus on improving efficiency and saving clients money."
Water2business's specialist services include water efficiency audits, environmental performance, trade effluent services, expert account management, billing options, smart metering, benchmarking and expert advice on water supply and management.