The Bath area has been named as the best place in the UK to launch and run a successful microbusiness.
The city, along with North East Somerset, has the highest concentration of thriving microbusinesses and self-employed people, according to the Business Financed website.
The website, which provides banking and finance information for UK businesses, set out to find and rank the top places across the UK for microbusinesses.
The outcome was a comprehensive list – headed by Bath and North East Somerset – of 68 locations where microbusinesses are most prevalent and most thriving.
The Microbusiness Megastars table reveals that mid-sized towns and cities tended to have more microbusinesses per head of population than larger centres.
Bath was followed by Chelmsford, Cheltenham and Exeter in second, third and fourth places while Greater London only reached 18th place and Bristol languished at 25th.
Business Financed obtained ONS (Office for National Statistics) data for each location, including the number of VAT or PAYE-registered businesses with no more than four employees, the number of self-employed people, the five-year business survival rate and the size of population.
It then used this information to calculate the percentage of population working for a microbusiness and the percentage of population that is self-employed.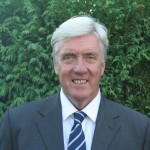 Scores were then assigned to each location based on the metrics, enabling them to be ranked from one to 68.
Bath's place at the head of the table was welcomed by Bath & North East Somerset Council and Bath Chamber of Commerce.
Council deputy leader and cabinet member for resources Cllr Richard Samuel said: "It's excellent news that Bath has come top of the Microbusiness Megastars list.
"Whether you're a start-up or a large enterprise, the city is an inspiring place to do business with its highly skilled talent pool, excellent links to London and Bristol and a thriving economy.
"There's also plenty of support available from our Invest in B&NES team to help you grow your business."
Ian Bell, executive director of Bath Chamber of Commerce and the Initiative in Bath and North East Somerset, pictured, added: "This is a great accolade for all our brilliant and creative entrepreneurs who have shown tremendous courage to start their own businesses, establish themselves and grow.
"We'll continue to make the case for more employment space so they can develop their businesses and contribute to future sustainable economic growth."