Bath's small businesses are being offered the chance to get free help to manage their finances in the wake of the Covid-19 pandemic thanks to a new programme launched by West of England Mayor Tim Bowles.
The accountancy support programme is being delivered in partnership with the Institute of Chartered Accountants in England and Wales (ICAEW) and will provide small businesses with a financial check-up as well as bespoke advice and guidance on effective financial management.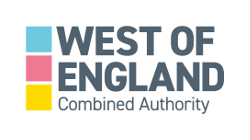 The programme will help small businesses:
Better understand their financial position and assess how they could strengthen their financial resilience, for example analysis of their balance sheet, profit and loss and cashflow with guidance as to where there are areas for investigation or resolution.

Understand how they could benefit from new financial management processes and best practice, for example improving financial reporting and forecasting, data management and controls.

Access a network of expert financial support from ICAEW.

Understand how they will benefit in the future from support of chartered accountants.
The programme also aims to enable growth and boost the productivity of small businesses, through hands-on coaching to help them adopt new tools and processes and will be delivered by a chartered accountant.
Eligible businesses must be based in the West of England (Bath & North East Somerset, Bristol, North Somerset and South Gloucestershire), have between five and 100 employees and not be currently using a chartered accountant.
Mayor Bowles, pictured, said: "I'm backing West of England businesses to help kick-start our region's economy as we safely ease the Covid-19 restrictions.
"I know that a one-size fits all approach helps no-one, so this programme forms part of my package of bespoke support measures to give companies the help they need.
"Having real confidence in your financial position and knowing your options can make decision-making a lot easier for business owners. Small firms are the backbone of our region's economy and that's why we're making this trusted advice available to them so that they can get up and running again and be fit for the future."
ICAEW West of England president Jon Brown said: "As the UK moves into a crucial phase of economic recovery, it has never been more important for small businesses to have the right tools in place to survive and thrive in the future.
"This partnership with WECA will give small firms in the West of England access to our talented pool of chartered accountants, and we look forward to helping them navigate this challenging period."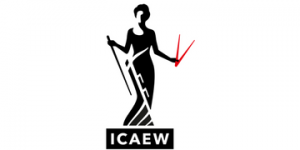 The programme is part of the West of England Combined Authority's (WECA) targeted business support programme to help kick-start the regional economy following the coronavirus outbreak.
WECA's focus is on rebuilding a strong regional economy, to enable long-term recovery for the West of England. The aim is to help businesses build their financial resilience, innovate and adopt best practice, and boost their productivity.
Key to this is the West of England Growth Hub, which is delivering this programme, by helping SMEs access tailored business support, find and navigate information, and expand their networks.
The hub is the West of England's dedicated business support service offering free, one-to-one advice and guidance for small and medium-sized firms to help them innovate and adapt, build resilience and grow.
The business support programme is part of WECA's wider economic development activity, which includes sector-specific business support, skills and employment initiatives.
Businesses interested in participating in the accountancy support programme should contact the West of England Growth Hub for further information. For more information visit www.wearegrowth.co.uk or email wearegrowth@westofengland-ca.gov.uk