Two Bath area firms are heading to the US this weekend as part of a high-powered regional delegation promoting the West of England and seeking potential business deals.
Scanning Pens, the world's leading supplier of pen scanners, and Chipside, a specialist software development company working with around a quarter of local and regional government traffic authorities, will start a whistle-stop tour of the US East Coast's major business and financial centres on Monday to network, learn about the latest business opportunities and potentially find new clients.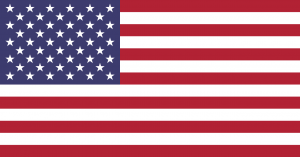 They are joining three other firms to form part of a major high-profile delegation led by regional business group Business West's international trade team that also includes the West of England Metro Mayor and the Mayor of Bristol, inward investment agency Invest in Bristol & Bath and the Department for International Trade South West England.
During the seven-day visit the companies will meet Boston and Chicago business groups with a view to accelerating trade with the States, in addition to learning about the support on offer from the UK government abroad.
Managing director of Brinkworth, Chippenham-based Chipside, Paul Moorby, said: "We are looking forward to speaking with like-minded innovators, policy makers and private businesses to share best practice and to learn from each other. We are excited to be supporting the mission and to being able to promote the excellence of the South West."
As well as supplying more than 130 local authorities across England and Wales with handheld devices for parking officials, Chipside is also developing smart city technology.
The pen-shaped scanners made by Westbury-based Scanning Pens have small built-in LCD screens with headphones and speakers for hearing words. The pens assist those who struggle with reading difficulties such as dyslexia, and people can read and learn independently using the technology.
The firm, which employs 56 people, derives 60% of its £6.5m turnover from exports and has done business overseas since 2015, now selling in six markets including Australia, Canada and the US.
Co-founder and chief executive officer Jack Churchill said: "Scanning Pens is looking to foster closer ties to the Boston education and technology sector. We provide technology that allows students and adults who have reading difficulties such as dyslexia or English as a second language to access printed text, anywhere anytime. Pen scanner technology is already being used in schools, colleges and in the workplace across the US."
Business West market specialist for the US Ameeta Virk, who is leading the visit, said there was no substitute for getting out into the target market and meeting target customers and partners face to face.
"This, along with a host of supporting meetings with local innovation centres and business leaders, is exactly what we'll be doing," she said.
Business West is responsible for delivering the Department for International Trade (DIT) support services contract for the South West of England and generated more than £650m of export sales for the UK economy last year.
The visit aims to ensure maximum impact through collective profile-raising, shared resources, and a strong and coherent story about the benefits of partnering with, investing in and trading with Bath, Bristol and the wider South West.
The North-Eastern Seaboard and Chicago area are home to some of America's most admired companies and, combined, are the driving force behind the national economy.
Seven of the US's top 10 universities, two of its busiest airports and the seat of the federal government are all located there.