Two of Bath's leading financial services firms are to take space in No.1 Bath Quays, the city's first major new office development for more than a generation.
Financial services consultancy and software provider Altus and chartered financial planning group Fidelius will be the first tenants in the showpiece 44,470 sq ft building, a key part of Bath & North East Somerset Council's (B&NES) flagship Bath Quays South regeneration project.
No.1 Bath Quays, pictured, offers the type of modern office accommodation capable of competing with recent schemes in Bristol and stemming the flow of fast-growing firms moving out of the city.
Altus, which was bought by Canadian software company Equisoft a year ago, has signed a deal to move its headquarters into 9,445 sq ft on the top floor of the five-storey, energy-efficient building.
The firm, which was founded in 2005 with a mission to speed up financial services with superior technology, employs more than 100 people in its Queen Square House head office.
It supplies specialist consultancy services and market-leading automation software to more than 150 clients in the investment, pensions, insurance and wealth management sector.
Meanwhile, Fidelius has signed a lease for 5,822 sq ft on the building's first floor.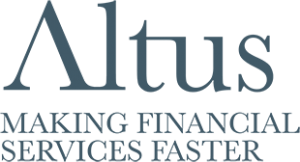 The firm, currently based on James St West, is one of Bath's fastest-growing businesses – expanding at a rate of more than 20% a year since 2012 – and has featured in a number of national high-growth surveys.
Last year it acquired Bath-based financial advisers Robson Taylor IFA, which specialises in retirement planning, investments, savings and protection, in a move that added £105m of assets under management.
In 2020 Fidelius struck a significant strategic partnership with major investment firm Pacific Asset Management (PAM) under which PAM acquired its discretionary fund management (DFM) arm Parallel Investment Management
Altus's offices are currently being fitted out by interiors firm Paramount and staff are expected to move into the new office in mid-October.
Altus consulting director Martyn Evans said: "Altus is delighted to be moving its business to No.1 Bath Quays and to be part of this regeneration story.
"Having started life in the city 17 years ago, Altus now employs over 100 staff and has always prided itself on being a business with strong roots in the local community."
The firm's product director Nick Meredith added: "Our new headquarters are the next step in the growth of our business and will provide an inspiring place to work for current and future staff."
Fidelius CEO Jim Grant said: "The innovative development of the Bath Quays area by B&NES offers an exciting opportunity for Fidelius to build a new environment and home for its expanding business and employees.
"The investment in the new offices supports the ongoing growth of the Fidelius brand and values where our clients and team are at the heart of everything we do.
"The new offices will allow us to embrace innovation and responsibility via the very latest in design and technology, focusing on elevating our employee experience through enhanced connection, engagement, and performance.
"This important step signifies the ongoing growth of a leading financial services brand, proudly supporting its clients and employees through new investment in the heart of Bath."
B&NES sees the 4.5-acre Bath Quays project as a key strategic site on the edge of the city centre with a blend of historic buildings and contemporary architecture.
A further 45,000 sq ft of offices is to be developed in the neighbouring historic Newark Works – originally home to engineering firm Stothert & Pitt – by regeneration specialists TCN, with space likely to be suitable for small firms in the city's burgeoning creative and digital sectors – of which there is also a severe shortage at present.
Council leader Kevin Guy, pictured, said: "We are delighted that Altus has chosen No.1 Bath Quays for its new UK and EMEA headquarters.
"No.1 was designed and built to address Bath's shortage of Grade A office space allowing existing Bath businesses space to expand and new businesses to relocate to the city.
"It's great to be able to accommodate two growing local companies and it's an excellent endorsement of our commitment to delivering market-leading, next generation workspaces to help attract skills and talent to Bath."
BAM Construction started work on No.1 Bath Quays in spring 2019. The building has a host of passive design and energy efficiency measures to reduce its CO2 emissions, including a special coating on the windows to reduce heat loss and gain and 224 PV panels on its roof allowing on-site micro generation of electricity. It has been awarded an 'A' Energy Efficiency Certification.
It also has VRF air conditioning, LED lighting, 10 secure parking spaces, eight electric charging spaces and 106 cycle racks.
Knight Frank acted as the council's agent on No. 1 Bath Quays while the property and estate is managed by Savills.
Knight Frank partner Andy Smith said: "Bath and North East Somerset Council's bold move to speculatively construct No.1 Bath Quays has been really well received by the market.
"Both of the new tenants have been looking for top-quality space for a long time and the delivery of No.1 Bath Quays was an ideal solution for them.
"We are speaking to a number of interested parties about taking space at the building. The quality and flexibility of the space on offer will appeal to companies that value their staff and are looking for the right business environment in which to thrive."