The Institute of Directors (IoD) has appointed former Somerset defence electronics industry executive Steve Hill as the new chair of its South West region.
Steve, pictured, has been vice-chair since July and succeeds Muir Macdonald following the completion of his three-year term as chair.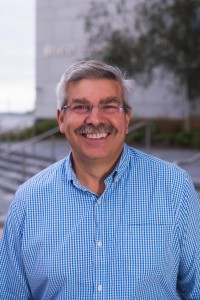 In his new role Steve will be the voice for South West directors, ensuring they are represented within the IoD's influential lobbying voice.
He will also forge connections between directors through a calendar of regional events and professional development training.
A business mentor, coach and advisor, Steve has spent the past 20 years in the West of England's defence electronics industry.
He started his career as a student apprentice with UK electronics group GEC Marconi in Essex in the 1980s, where he worked for 16 years in a variety of roles up to director.
Having moved into project management and business leadership, and also attained a post graduate degree in project management, he moved to Somerset in 2000 to take up his first executive role, working for a division of Thales (then Racal) in Wells, leading and improving its project management activities.
During this time he completed the IoD Diploma in Company Direction and went on gain the accreditation of Chartered Director.
He took up his first managing director role in 2002 and lead a number of Thales businesses in the UK.
In 2011, he joined the London Stock Exchange AIM-listed Cohort group as managing director of one of its subsidiaries, defence electronics group SEA, based in Beckington, near Frome.
Under his leadership SEA grew both profitably and in overall size, widening its customer base from the UK to include defence and transport sector businesses in nearly 10 overseas countries.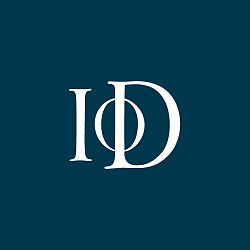 Late last year he decided to leave SEA to build a portfolio career supporting other businesses, aiming to share the knowledge he has built up to help others succeed.
Steve said: "Directors are emerging from a period of considerable change and there are still uncertain times ahead.
"However, our fantastic members continue to demonstrate incredible positivity and resilience, attributes that will stand them in good stead as we build towards a better and greener future.
"At the IoD, we believe that directors are stronger together. We will provide the connections, professional development and influence that will place our members at the forefront of the economic recovery."
The South West is one of the IoD's largest and most diverse regions with around 1,200 members drawn from sectors ranging from agriculture and manufacturing to aerospace, cyber, hospitality and tourism.
The region's branch structure aligns with its world-class universities to ensure it fulfils its commitment to deliver 'Tomorrow's Director'.
The leadership team is supported by a team of volunteer ambassadors, each focusing on key themes including diversity and inclusion, governance and policy, Chartered Director and skills and education.