The Institute of Directors (IoD) has appointed four ambassadors for the South West to ensure its members remain at the heart of its operations in the region.
The quartet of experienced business leaders – Katherine Piper, Alex Chikhani, Peter Doyle and John Rotherford – will enable greater connectivity between IoD South West's 1,200 members and the organisation as well as driving professional development opportunities.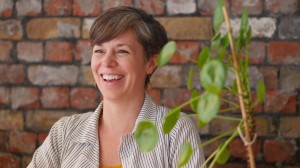 Katherine, pictured right, joins as sustainability ambassador. She is head of partnerships and sustainability at Bristol-based Future Leap, which helps organisations to accelerate their sustainability journey and progress towards carbon neutrality.
She also sits on Bristol's One City environment board and has recently co-published a paper on corporate carbon management.
Peter Doyle comes on board as education and skills ambassador. Peter is a business digital consultant and has been an IoD member for more than 10 years. He has vast experience of working in business, academia and business support agencies.
He is also a qualified workshop facilitator, business coach and mentor to non-executive directors and trustees, and works alongside higher education establishments on under-graduate and post-graduate initiatives.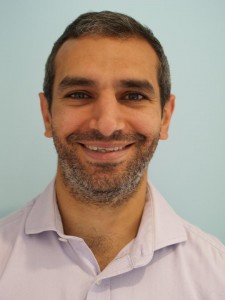 Alex Chikhani, pictured right, the new inclusivity and diversity ambassador, is an experienced SME director, a trustee of two charities, a Chartered Fellow of the Chartered Management Institute and an entrepreneur with a military background.
He has a Cranfield MBA and enjoys scaling and enabling younger organisations to grow, especially those with a strong Environmental, Social and Governance (ESG) purpose.
International Ambassador John Rotherford, pictured below, has 45 years' experience in international B2B sales and marketing, with a strong network of global business contacts.
He is an accomplished director in multinational companies, an engineering graduate and an IoD Fellow.
The four will work closely with existing IoD South West Ambassadors Carrie Stephenson, Luke Menzies, Craig Fearn, Robert Varley, Russell Toms, James Savage, Karen White and Darren Colley.
They will be supported by senior manager Kerri-Anne Mruk, branch manager Jayne Miller and IoD South West chair Steve Hill, who was appointed in October.
Steve said: "Our ambassadors play a vital, highly valued role in connecting, developing and influencing across the South West and I am delighted to welcome Katherine, Peter, Alex and John to the team.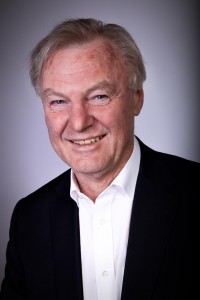 "Together we strengthen local connectivity with members and give a local voice and presence in the region – helping each other to grow and succeed."
The IoD South West team, which is based at UWE Bristol, will embark on a regional tour of universities, hubs and businesses in the New Year.