Bath-based glasses designer and manufacturer Inspecs Group has hit the acquisition trail for the second time in a month with the takeover of a Swedish eyewear firm.
The £6.2m deal to buy Stockholm-based Ego Eyewear comes four weeks after Inspecs snapped up German spectacle frame distributor BoDe Design Vertriebs for €1.76m (£1.51m).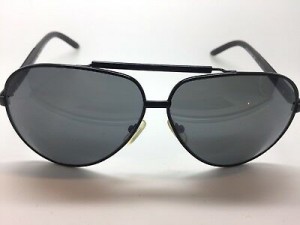 The move takes its acquisitions to four in just over 18 months and follows those of historic UK spectacle lens maker Norville in July 2020 and German eyewear supplier Eschenbach six months later.
Inspecs said it expects the acquisition to boost its earnings this year.
Ego Eyewear had annual revenues of £8.9m in 2021, a big rise on the £3.4m it achieved the previous year.
The firm, which also has operations in London, Osaka and Hong Kong, designs and licenses eyewear products and uses third-party manufacturer to produce premium fashion brands, with its main distribution channel is through major optical chains.
Ego's licensed brands include Barbour, Liberty of London, Viktor & Rolf, Lyle & Scott, Henry Lloyd and Joseph as well as Nordic brands Ivana Helsinki, Valerie and Day.
The company is run by second generation eyewear veterans Ronald and Johanna Gezang, who are known for their innovative and creative designs.
Inspecs is paying an initial consideration of £6.175m to acquire 100% of Ego Eyewear and its operating subsidiaries in Sweden and Hong Kong with a deferred consideration partly based on performance over the next three years.
Inspecs CEO Robin Totterman, a former bond trader who launched the business in 1988, said: "We are pleased to bring Ego into the Inspecs Group to further develop our brand portfolio and add to our Scandinavian offering, where we believe there are considerable opportunities for us.
"We have known Ronald and Johanna for a number of years and watched as they have successfully developed Ego into a significant player in the Nordic region, Japan and the UK.
"Both parties were able to see the value that Inspecs brings to continued development of global sales.
"Ego's design studio in Stockholm adds to our existing teams in the UK, Portugal, Hong Kong and New York. We look forward to working with the new members of our group in 2022."
Inspecs, based in Bath's old Gas Light and Coke building on Upper Bristol Road, produces a wide range of spectacle frames and lenses, including sunglasses and safety glasses.
Its customers include global optical and non-optical retailers, global distributors and independent opticians, with its distribution network covering more than 80 countries and reaching around 70,000 outlets.
It has offices in the UK, Portugal, Scandinavia, the US and China, including Hong Kong, Macau and Shenzhen, and factories in Vietnam, China, the UK and Italy. It floated on the London Stock Exchange's Alternative Investment Market in February 2020.