Bath-headquartered national firm Stone King is offering free virtual training sessions for trustees and senior management teams of charities, including guidance on managing the impact of the coronavirus crisis.
The training programme, called Essential Trustee And Governance In Practice, is designed to equip charity trustees and staff with the knowledge they need to carry out their roles effectively.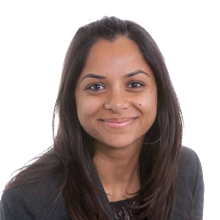 The sessions look at best practice and how to prevent problems, but also give advice on how to deal with any issues that do arise. There is also an opportunity for Q&A at the end of each session.
Stone King charity & social enterprise team partner Reema Mathur, pictured, said: "In current circumstances even those who have been charity trustees for many years may feel uncertain or have gaps in their knowledge on how to steer their charity through the effects of the coronavirus.
"We've built our training around the Charity Commission's core guidance and look at recent case reports to illustrate the key principles, but we also cover very pertinent issues such as financial governance and resilience in the current climate, how to hold meetings and decision-making in a virtual space and recognising and reporting serious incidents."
The one-hour training webinars are at 2.30pm on September 24 and 1am on November 26.
Click here for more information and to book.