Business growth consultancy Cool Ventures is offering free advice to help aspiring Bath entrepreneurs and established businesses expand and win more customers.
The firm is running a series of no-cost workshops for individuals and businesses that enrol on its start-up and support programmes.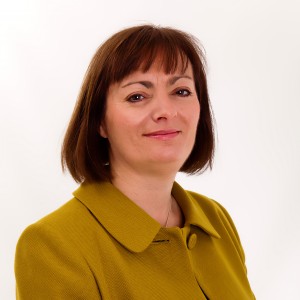 It will also provide free one-to-one support to small and medium-sized businesses and people looking to set up in business for the first time.
The workshops, which are held at the Bath and County Club on Queen's Parade in the city centre, include:
Title: Win More Customers
Date: February 7
This three-hour workshop is for anyone wanting to increase their customer base and learn how to go about it professionally and legally.
The workshop covers:
· Identifying potential customers and understanding their needs
· The sales process, customer buying behaviour and decision-making
· Different marketing methods to reach potential customers
· Implementing and using a CRM (customer relationship marketing) database
· How to plan and implement a marketing campaign
· Sales closing techniques – asking for the business
· Keeping it legal – General Data Protection Regulations (GDPR) and changes in the law
Title: Creating Content for Digital Marketing
Date: February 13
This is for businesses looking to grow, raise awareness or enhance their digital presence, through creating compelling online content.
Marketing in the digital space offers many opportunities to businesses, but poorly planned and written content can do more harm than good to your business. Attendees will learn how to write inspiring content for variety of digital marketing channels such as websites, blogs, social media and email.
They will also understand why digital marketing is much more than just a website and how to use its potential to bring in, and retain, customers to grow a business.
Title: Business Essentials
Date: February 26 and March 21
This practical one-day event, which follows on from the Starting in Business workshop below, will provide the essential tools and information needed to set up and run a new business. Key topics covered include:
· Planning your business
· Understanding your customers
· Marketing your business
· Creating the right image
· Planning the numbers
· How to keep adequate financial records
· Tax issues for start-ups
· Action planning and next steps
Title: Starting in Business
Date: March 6
Cool Ventures director Sue Marchant, pictured, explains: "This workshop helps aspiring entrepreneurs understand what it means to set up and run a business. This interactive three-hour session will introduce them to the basic concepts of running a business and help them decide whether it is right for them."
After attending this event individuals will:
· Have a better understanding of what starting a business entails
· Know what they need to do to make it successful
· Learn how to put together a proper business plan
· Know what they need to do to execute the plan
Title: Making Your Website Work for You
Date: March 12
Those attending this workshop will get lots of tips on how they can make their website really work for them and how they can apply SEO to move it higher in Google's search results. It will also cover best practices for creating effective and visitor-friendly websites.
For more information about the free business support offered through the Bath Business Support Programme and the Business Start-up Programme, contact Cool Ventures on 01225 580850 or email info@coolventures.co.uk
Cool Ventures was founded in 2011 by experienced business coach Sue Marchant, who is also a qualified management accountant.
It provides specialist advice and coaching to small and medium-sized business in the South West and also delivers the Bath Business Support Programme, which provides up to 12 hours of free business support. This programme is funded by Bath & North East Somerset Council, the West of England Partnership and the European Union Regional Development Fund.