Research projects ranging from using electric buses to transfer passengers to their planes to planting carbon-absorbing flowers and grass are to be explored by Bristol Airport as ways of lowering its emissions.
The airport is to fund five projects in partnership with organisations ranging from two leading airlines to a university.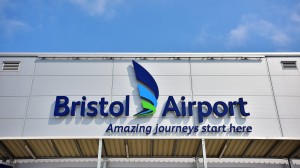 A starting fund of £250,000 was set up last summer under the Airport Carbon Transition (ACT) programme to kick start and fast track decarbonisation initiatives in the South West – with Bristol Airport being a test bed.
The programme, which supports initiatives and projects reducing direct and indirect emissions from airport infrastructure, was open to businesses and organisations to bid and apply for funding with the projects being considered through an application and interview process.
Following a selection process, the airport will now collaborate with five organisations supporting innovation projects from the first round of funding.
The organisations are:
Jet2 and easyJet. The airlines, which between them account for around two-thirds of all flights from Bristol Airport, will use funding to develop infrastructure that will accelerate the electrification of airside vehicles and equipment at the airport.

Johns Associates. The environmental consultancy, based in Bradford on Avon, will investigate how to maximise opportunities for airfield grassland carbon sequestration through innovative biochar absorption.

Buckinghamshire New University. The university will look at how transport-to-work schemes or other incentives for airport employee could reduce carbon.

The National Wildflower Centre. Part of The Eden Project, the centre will aim to transform spaces across the airport site through creative ecology, feeding into its wider biodiversity ambitions and supporting the enhancement of habitats that deliver the co-benefits of climate change adaptation and mitigation.
Bristol Airport sustainability and corporate affairs director Simon Earles said: "We were thrilled by the range, scope and innovation of the applications to the ACT programme.
"The breadth of projects was staggering, including new-to-market technologies, university research programmes, carbon sequestration and energy or propulsion generation."
Buckinghamshire New University Professor of Aviation Management David Warnock-Smith added: "We are very much looking forward to working closely with Bristol Airport on its ambitious Airport Carbon Transition agenda, in the important area of employee ground access.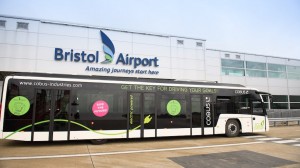 "This scheme builds on previous research carried out at both the university and airport which explores employee travel habits and preferences across a range of sustainable access alternatives."
Last June Bristol Airport said it aimed to become carbon neutral by the end of 2021, hitting targets it originally expected to reach in 2025 and setting it up to gain the title of the UK's first net zero airport by 2030.
In December it was awarded Level 3+ Carbon Neutrality status for its direct (Scope 1 and 2) emissions under the Airport Carbon Accreditation scheme.
Last year it also partnered with easyJet, which has a 17-strong fleet of aircraft based at Bristol serving its 70-plus destinations, on the UK's first trial of its kind to decarbonise ground operations by using electric powered ground equipment, including an electric bus, pictured, instead of diesel.
The scheme resulted in a 97% reduction in daily CO2 emissions over one month.
Last week the airport's expansion plans were approved on appeal, allowing it to increase capacity to handle 12m passengers a year – up from the 10m restriction under its previous planning permission.
While the move was slammed by local politicians and environmental groups, the airport says it can achieve the growth in a sustainable way.
The airport's owner Ontario Teachers' Pension Plan says the expansion will generate an extra £1.4bn for the regional economy over 10 years and create 800 jobs on-site and a further 5,000 around the region.