Bath businesses looking to get cutting-edge ideas off the drawing board and into reality can apply for funding under a new scheme.
The Business Innovation Fund – a three-year programme managed by the West of England Combined Authority (WECA) – will provide funding of either £20,000 or £50,000 for projects in a range of business sectors as well as offering support to assist firms in moving from concept to commercialisation.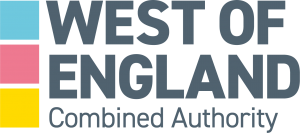 The scheme can award grants to eligible businesses and partner them with the West of England's world-leading research institutions to progress research, development and innovation.
It is aimed at small and medium-sized enterprises (SMEs) based in Bath & North East Somerset, Bristol, North Somerset and South Gloucestershire that are looking to develop innovative new products, processes and services to fulfil market demand.
The first application window is open until next Friday, September 18.
The Business Innovation Fund is the latest in a string of measures introduced by WECA to address some of the immediate and long-term challenges businesses in the region are facing due to the Covid-19 pandemic.
West of England Mayor Tim Bowles said: "The West of England has a terrific track record for producing innovative and imaginative ideas. Research, development and innovation can help a business adapt for the future and get ahead of the competition, create new products, processes and services to reach new customers, and improve sustainability and productivity.
"Investment in innovation is critical to business survival and driving growth. I'm making sure that our innovative companies get the support they need to not only come through the challenges presented by Covid-19 but to build back better.
"As we start to see the scale of the challenge facing us, it's more important than ever that the right help is in place to help our businesses rebuild."
For more details click here or visit www.westofengland-ca.gov.uk/business.
The Business Innovation Fund is supported with £1,451,825 of funding from the European Regional Development Fund (ERDF), part of the European Structural and Investment Funds 2014-2020.